CANCELLED
Unfortunately, due to the COVID-19 Pandemic, Heartland is forced to cancel this class. More classes will be offered after January 2021 or when restrictions for gatherings are relaxed and

when it is safe

. We apologize for any inconvenience this change has caused.
---
Teen Playwriting class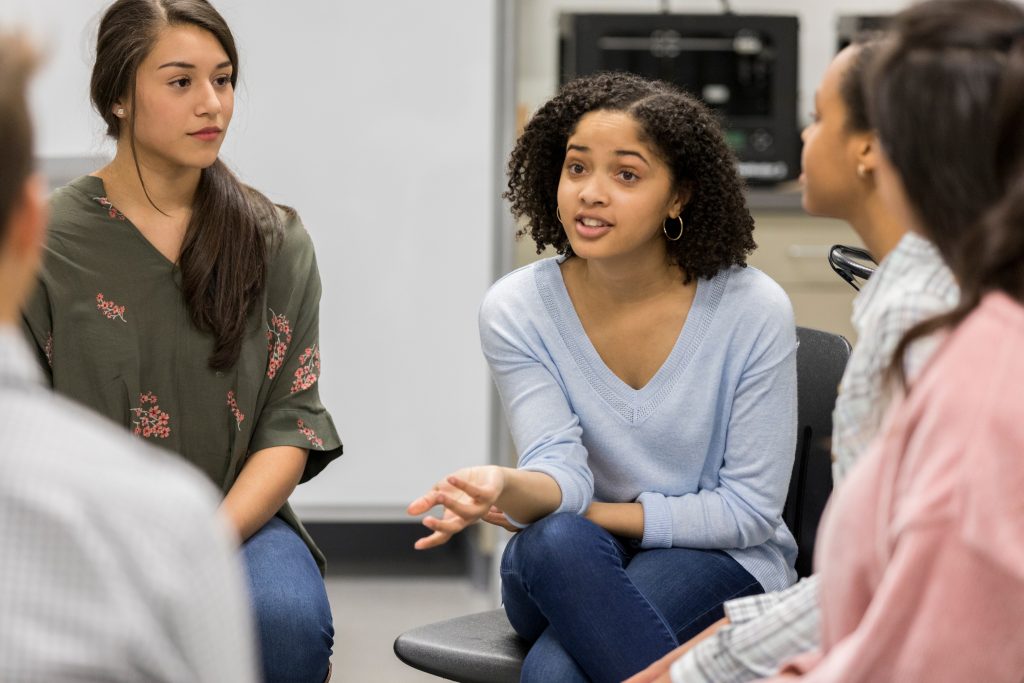 Heartland offers a class in playwriting in June 2020 for teens age 13-17. Rhys Lovell teaches the class in five sessions meeting from 1-3:00 pm from June 22-26. Register by June 15 with this online form. The fee is $80 to be paid at the first class June 22. We prefer a check, but we do accept all credit cards.
Class dates are: June 22, 23, 24, 25 and 26, 2020 (1-3 pm)
Students will gain a thorough grounding in the fundamental elements of playwriting such as:
dramatic structure
character
dialogue
subtext
manipulation of theatrical space and time
By the end of the course, students will have written a 10-minute play, suitable for production. All classes take place at Heartland Theatre, 1110 Douglas St, Normal, IL in the Community Activity Center building. Directions to Heartland
Class size is limited to only 10!
About Rhys Lovell, instructor:
Mr. Lovell is a writer/actor/director who has appeared in numerous productions throughout Central Illinois and Chicago, including Ghetto, Early and Often, and Hellcab at Famous Door Theatre, Book of Mercy at Chicago Dramatists, The Homecoming and Waiting for Godot at Heartland Theatre, and A Midsummer Night's Dream and Richard III at the Illinois Shakespeare Festival. As a writer, his plays Pangaea Fell and Shatter have received productions at the Heartland Theatre Company; his play, The Imaginist, received a staged reading at the Circle Theatre in Oak Park, Illinois. He just completed his first novel, Catharsis, to be published in 2021. Mr. Lovell holds an MFA in Acting from Illinois State University.
Rhys is the Artistic Director of Heartland Theatre Company.
---
ACTING CLASSES
Heartland offers classes in acting. No classes are currently scheduled.
---
Heartland Theatre offers senior acting classes in two semesters each year, beginning the first Monday in April for the Spring semester and the first Monday in August for the Fall Semester. For more information, click here: Young at Heartland
---
Check back on this page for information about other Heartland classes. When classes are offered, information will be posted here.