HEARTLAND THEATRE ACTING CLASS IN ADVANCED SCENE STUDY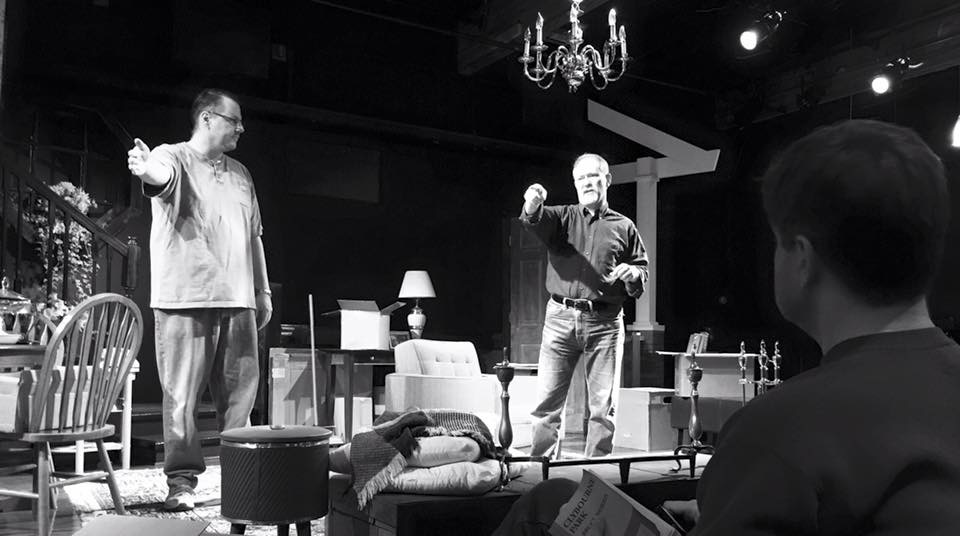 Heartland Theatre Company is pleased to offer an Acting Class in Advanced Scene Study, taught by Heartland Theatre's Artistic Director, Rhys Lovell. Focus will be on a realistic style of acting, based primarily in Stanislavski's system of acting, otherwise known as the Method.
This class meets on Tuesdays and Thursdays at Heartland Theatre from 5:30-7:00 pm beginning Thursday, April 27 and continuing through Tuesday, May 30 for a total of 10 classes.
about Rhys lovell
A graduate of Illinois State University's M.F.A. program in Acting, Mr. Lovell has performed on nearly every stage in the Bloomington/Normal area, including Illinois State University's Westhoff Theatre and Center for the Performing Arts as well as the Illinois Shakespeare Festival; Illinois Wesleyan University's E. Melba Kirkpatrick and Jerome Mirza Theaters; Community Players Theatre; Prairie Fire Theatre; and Heartland Theatre Company, where he is a founding member. 
Additionally, he has acted at Famous Door Theatre and Chicago Dramatists in Chicago, Illinois as well as at the Ensemble Studio Theatre in Los Angeles, California.
Mr. Lovell is also Artistic Director for the Evergreen Cemetery Walk, a joint collaboration between the McLean County Museum of History, Illinois Voices Theatre and Evergreen Memorial Cemetery now in its 23rd year. There, he has performed numerous roles while also currently serving as chief writer for the Cemetery Walk.
For the past ten years, he has taught acting at Illinois State and Illinois Wesleyan Universities as well as Heartland Community College and Eureka College.
 

how to enroll
To enroll, please use this online form. Tuition: $200 per student (students must be 18 and over to register).  Payment is due on the first day of classes.
Register now: Class size is limited to 16.