Where we began.
Heartland Productions, now known as Heartland Theatre Company, was founded in 1986 by Philip Shaw, Carol Reitan and Rita Kohn for the purpose of presenting staged readings of unpublished plays. After a couple of years of vagabonding around different spaces with original scripts, Phil Shaw, the founding Artistic Director, wanted to move to classic contemporary plays and offer full productions. Guest performances continued in any space Heartland could find suitable, from the McLean County Arts Center to Illinois Wesleyan University, even coffee houses and churches.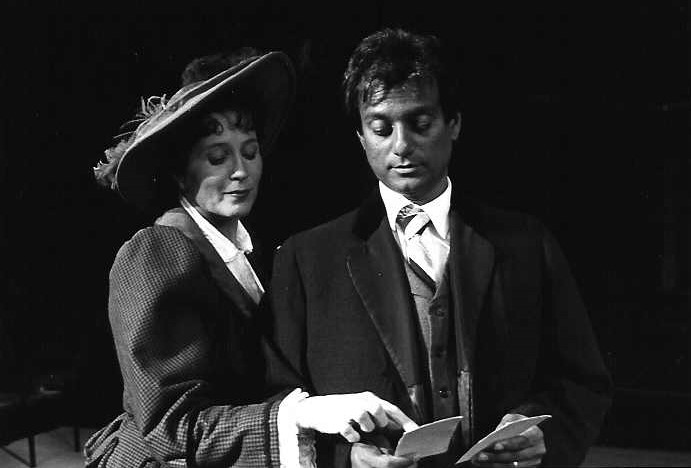 Black box theatre in a garage.
In 1990 the theatre moved into the garage of an empty building at 1110 Douglas Street on the abandoned Illinois Solders and Sailors Children's Campus. The space was converted from a garage into a 68-seat black box theater with no storage and little space for dressing rooms or box office.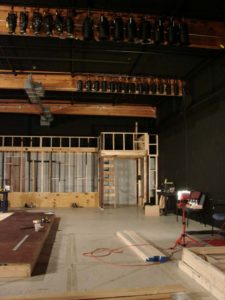 Over the years, the theatre space has gradually been upgraded, adding improved lighting, dressing rooms, a box office and reception area, and storage for costumes, furniture and hand props. In 1999, the building was purchased and remodeled by the Town of Normal for the Community Activity Center at One Normal Plaza, remaining the home of Heartland Theatre Company, where full productions of both contemporary published plays and original scripts take place today.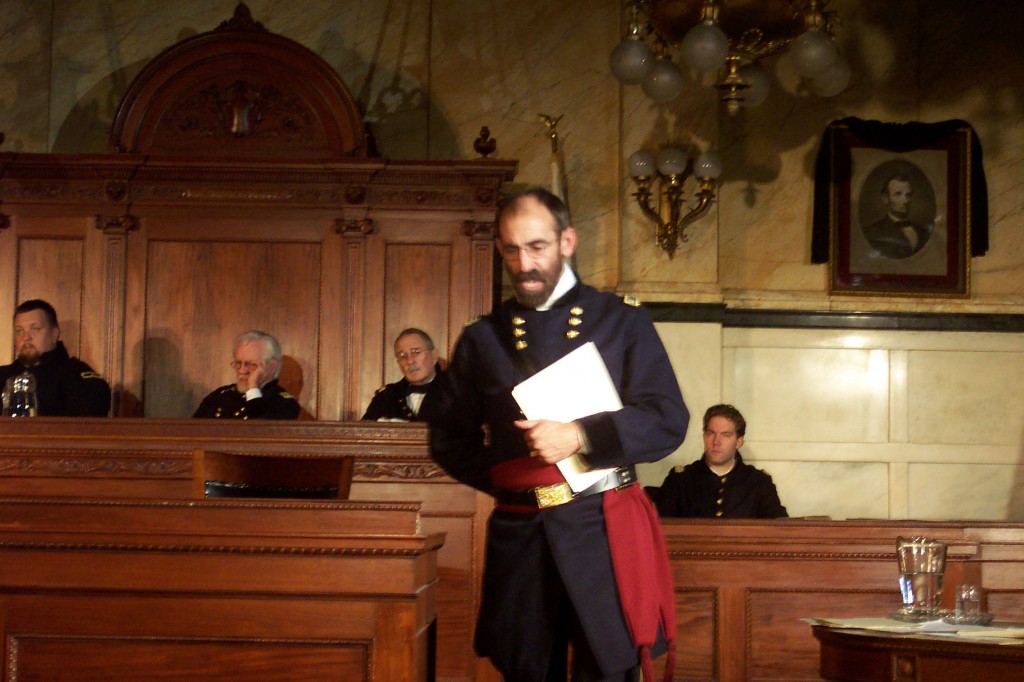 Partnerships and outreach.
Heartland occasionally stages productions offsite, partnering with other non-profit organizations. "I Love You, You're Perfect, now Change" was staged in the Great Room at the Normal Community Activity Center in collaboration with with Prairie Fire Theatre. "The Andersonville Trial" and "Clarence Darrow" were staged in the Governor Pfifer courtroom of the McLean County Museum of History in partnership with the museum. "Sylvia" was staged at the Normal Theater, a historic movie theatre in Uptown Normal. "Art" and "The Gin Game" were performed at the Prairie Sky Room in the Prairie Building in downtown Peoria.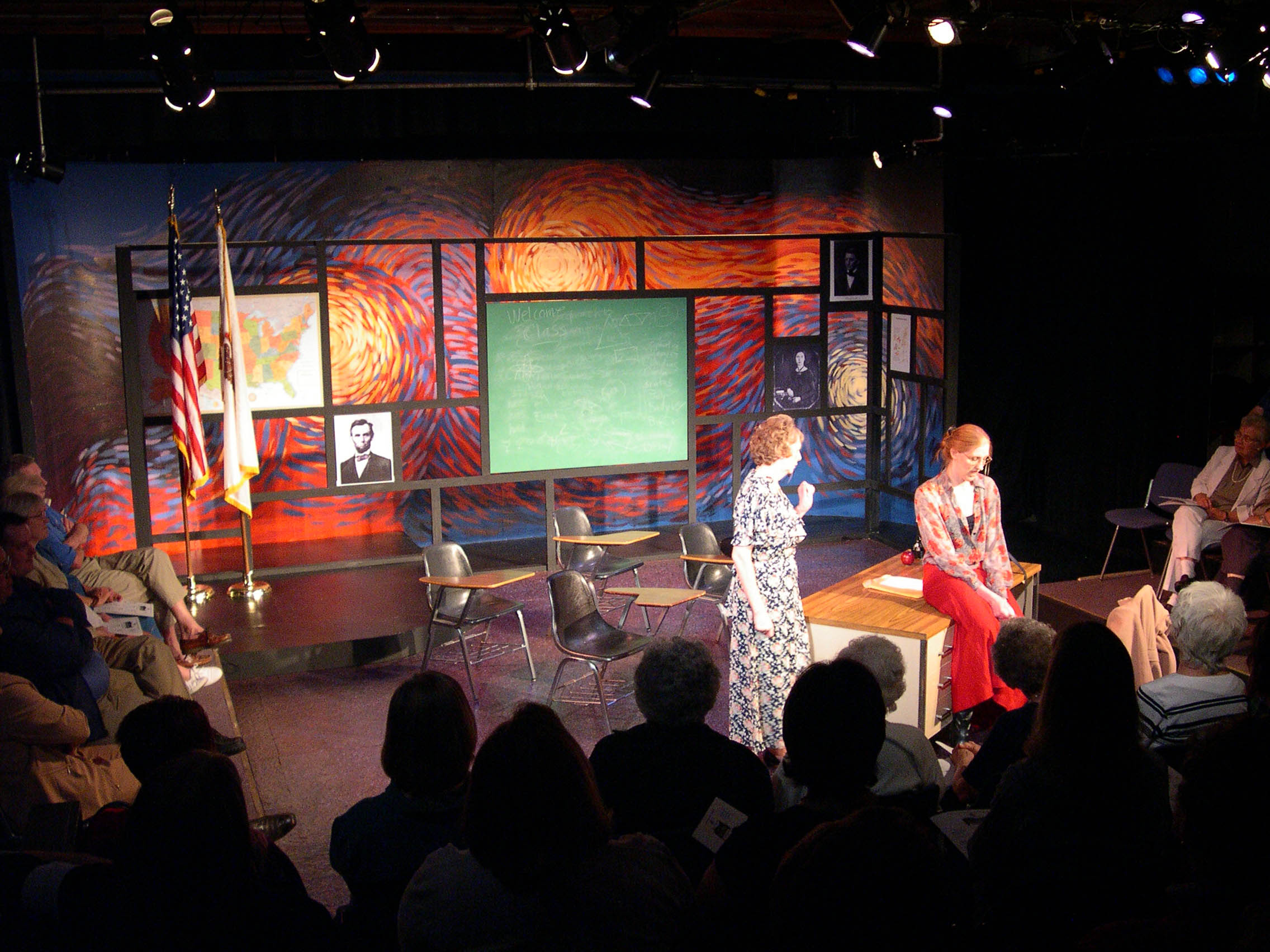 Brand new plays written just for us.
Heartland's Annual 10-Minute Play Festival, now in its fifteenth year, continues to be very successful, attracting entries from nearly every state and around the globe. It includes four directors and twenty-some actors selected from open auditions. See History of 10-Minute Play Competition and Festival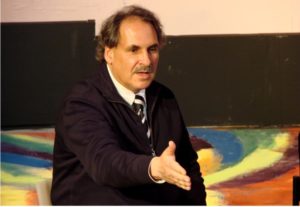 Heartland's one-act playwriting competition especially for Midwestern playwrights called "New Plays from the Heartland" is in its twelfth year. The winning original one-act plays have brought published playwrights to Heartland such as Richard Kalinoski, the playwright who wrote "Beast on the Moon," the much-acclaimed play which debuted at the Humana Festival of New American Plays in 1995. Since then, well-known playwrights like Jeffrey Sweet, Ben Veccillio, Phil Olson, Doug Post, Mia McCullough, and Phillip Dawkins have been invited as our guest playwrights for NPH. See History of New Plays from the Heartland.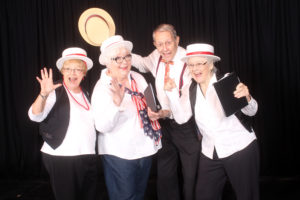 Seniors acting for seniors.
Heartland's Young at Heartland senior theatre troupe for those 55+ remains a training ground for senior actors and offers these actors opportunities to stage their craft for other seniors in the region.
A new space and more seats.
In the last decade, Heartland has experienced tremendous growth for a theatre its size. Attendance, season ticket sales and donations nearly tripled from 2000 to 2009 due to play selection, consistent quality, and new business and marketing efforts initiated by a hands-on board of directors. After considerable qualitative and quantitative research, strategic and business planning, Heartland Theatre Company initiated its first-ever fund development campaign to rejuvenate its theatre space and add more seating. This reconstruction, which took place in July and August of 2007, affords the theatre's audiences a safer, more comfortable experience and enhances the artistic talent and production values with better sightlines and lighting. Still facing continuous sold-out weekends, the addition of 25% more seats in the theatre not only helps Heartland with its financial feasibility, but allows more patrons to see our quality productions.
Getting better and better.
Newcomers continue to tell us that "Heartland Theatre Company is this area's best-kept arts secret."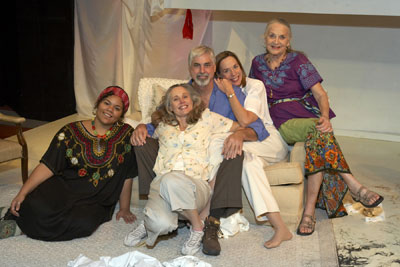 We've been producing plays at One Normal Plaza since 1990, and our audiences tell us that the quality of our productions just keeps getting better. With up-to-the-minute choices like Tracy Letts' "Superior Donuts," John Logan's "Red," Bruce Norris'
Clybourne Park and "The Clean House" by Sarah Ruhl. See Production History.
Top-notch actors, directors and designers work at Heartland. We are committed to keeping the excellence going!
Join us at Heartland Theatre for art that will move, delight, entertain and transform you!