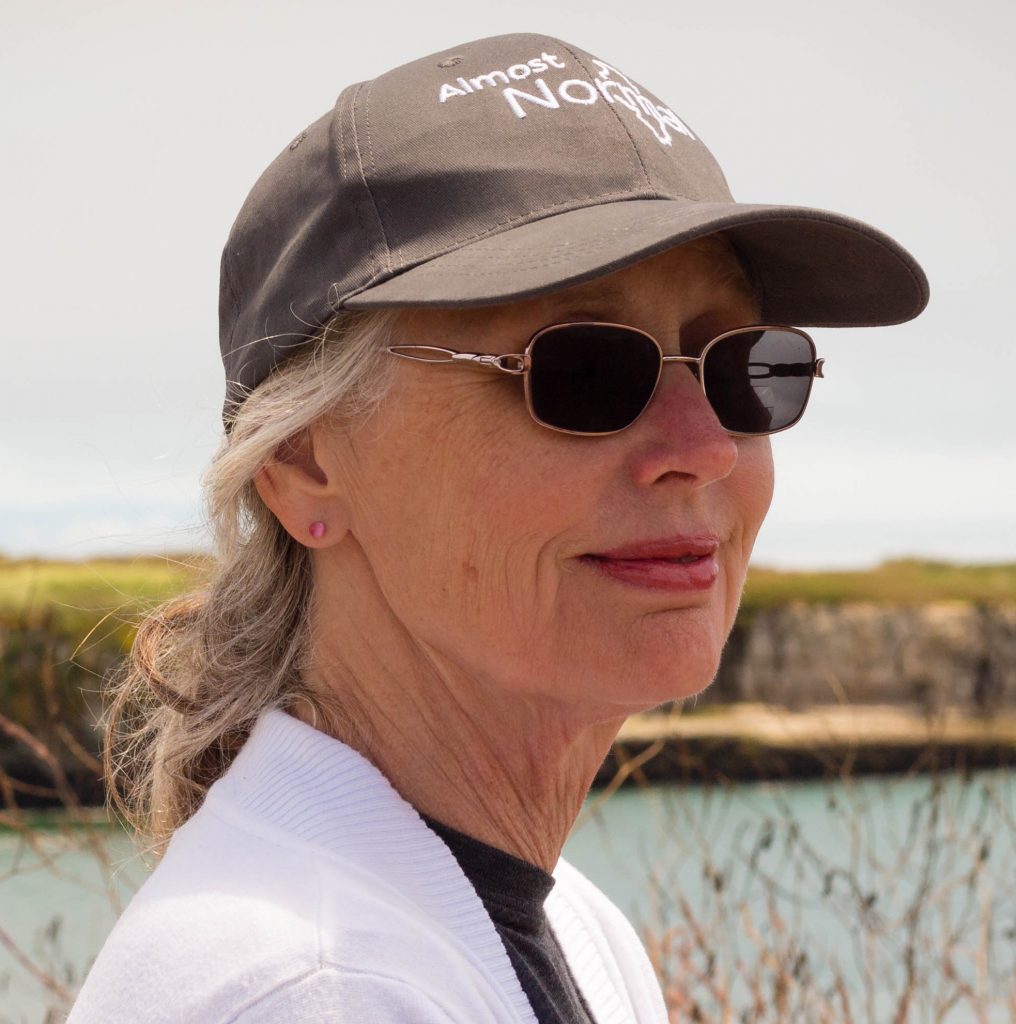 Kathleen Kirk, President
Kathleen Kirk has extensive theatre experience in Chicago and the local community. She has served as an actor, director, assistant director, and dramaturge for productions at Heartland Theatre, and she writes scripts for the Evergreen Cemetery Walk and annual History Makers Gala for Illinois Voices Theatre. At Heartland, she appeared most recently as Marjorie in Marjorie Prime. She has served as Instructor for Young at Heartland and on the New Plays from the Heartland committee. In Chicago, she worked as an actor with Steppenwolf, Court Theatre, and the Free Shakespeare Company, among others, and directed in the New Plays Festival at Organic Theater. Kathleen is the poetry editor and background editor-in-chief for Escape Into Life, an online arts journal. Her community service includes educational programming for the McLean County Museum of History and judging for the annual NAACP ACT-SO competition. She works part time at the Normal Public Library, where she also facilitates poetry programming and sets up displays for Heartland Theatre's An Inside Look.
---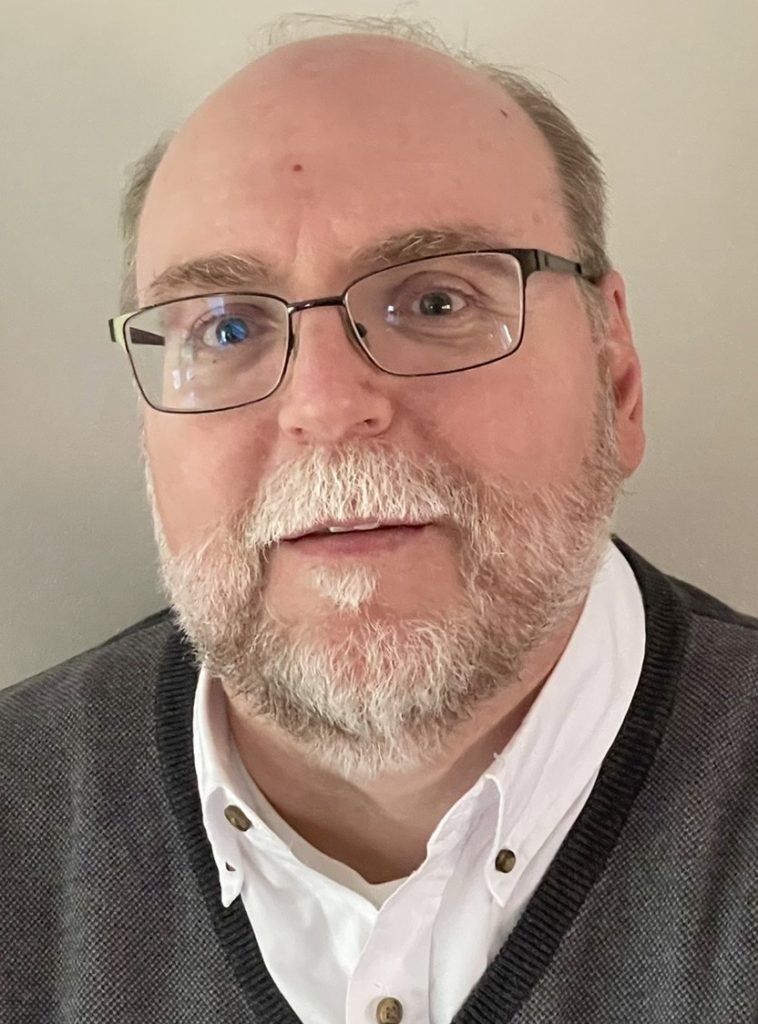 Robert Lowery, Vice-President
Robert has been involved in community theater leadership roles for more than ten years. He began as a box office volunteer for Theatre 7 in Decatur in 2010. His experience grew from there as he took on roles as the Box Office Manager, Producer, Vice President, and President of Theatre 7. Prior to volunteering with Theatre 7, Robert served on the board of GLAD (the Gay and Lesbian Association of Decatur) for 12 years with stints as the Newsletter Editor, Secretary, and Treasurer. The first Heartland performance Robert attended was End of the Tour in 2011, which was coincidently the first show his husband, John D. Poling performed in. Robert has always been impressed with Heartland Theatre Company's ability to deliver plays that not only entertain but engage you on both an emotional and intellectual level. Currently, Robert works as an analyst in State Farm's Corporate Responsibility department. He is proud to be part of an organization with a legacy of giving back to the community and honored to become more involved with Heartland Theatre Company which continues to do the same.
---
Kathi Davis, Secretary
Kathi grew up in Waterloo, Iowa, with parents who were active in and passionate about community theater. She watched her first stage drama (starring her dad) at age six and has been an appreciative audience member ever since. She retired from Delta Air Lines after a thirty-five-year career as a flight attendant, based for most of the time in Ft. Lauderdale. After bucking the usual retirement trend by moving north, she worked as manager of BroMenn Thrift Shop for three years and as program director at Illinois Prairie Community Foundation for eight years. Currently she is assistant manager of the Cruisin' with Lincoln on 66 Visitor's Center at the McLean County Museum of History. She serves on the play selection committees for Heartland Theatre's Mike Dobbins New Plays from the Heartland and 10-Minute Play Competition. Kathi enjoys writing, all kinds of music and, with her best friend, is co-producing a feature film.
---
Barb Lemmon, Treasurer
Barb recently retired from State Farm after more than 39 years in the Actuarial Department. Barb is active in her church, sings in the choir, and plays the violin. Barb is also currently serving as the chair for the task force planning for 1st Pres' 150th birthday, and is serving a 3-year term on the church's Personnel Committee. Barb has supported the Bloomington Normal Youth Symphony in the '90s and again the past 5 years on the Board of Directors, serving in Secretary and Treasurer roles and assuming the presidency in June 2017. Barb became involved in theater in 1998, joining the pit orchestra as violinist when her husband Dave was cast in 1776 at Community Players. She played violin in the pit orchestra for many productions, was music director for a summer youth show and served on the Board of Governors for 2 years, and served as house manager for several shows.The past several years, Barb has volunteered at Heartland Theatre as an usher and a box office volunteer.
---
John Bowen, Past President
John has been active in community theatre for 25 years. An educator and communicator his entire career, he works today as an analyst in Learning and Development at State Farm. He's also had stints as a high school English teacher and theatre director, professional writer, instructional designer and consultant. John has always appreciated Heartland's contribution to the community; the first play he saw after moving to Bloomington/Normal was a Heartland production. And he's been onstage ever since, starting with THE RAINMAKER in 1999 and more recently THE DIVINERS, CLYBOURNE PARK, PHOTOGRAPH 51 and MARJORIE PRIME. He values the opportunity to keep Heartland a vibrant part of the twin cities' art community.
---
Len Childers
Len attended the University of Utah and the University of Washington, where he got his BFA in 1995 and MFA in 2002 (acting), respectively. Len has performed in plays in Bloomington-Normal, Salt Lake City, Washington DC, Seattle, Germany, and New York City over the past 35 years, but his true calling of being a school social worker has been the most challenging and satisfying work of his life. Len most recently co-directed, co-produced, and starred in Heartland's "Out of the Box" project. He also directed three pieces for Coalescence's online production of UNTIL THE FLOOD and an online reading of COMEDY OF ERRORS for Shakespeare in Place, an online project to provide Shakespeare during the Pandemic. Favorite past roles include Black Stache in PETER AND THE STARCATCHER, Angelo in MEASURE FOR MEASURE, Rochfort in RED NOSES, and Oberon/Theseus in A MIDSUMMER NIGHT'S DREAM.
---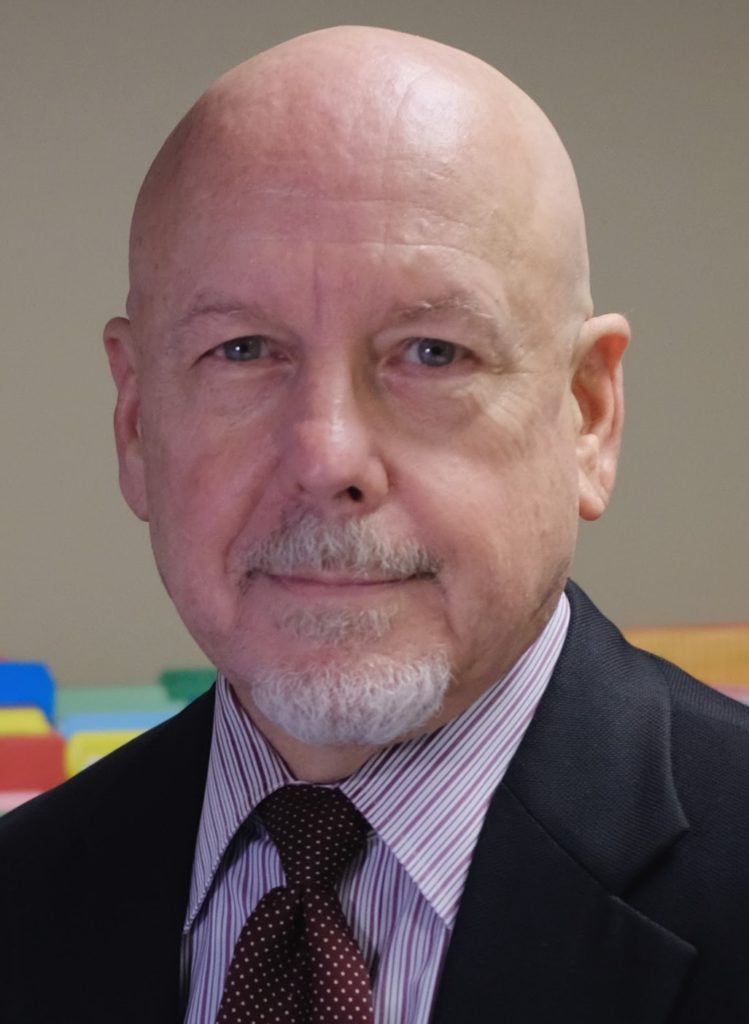 Terry Noel
Terry currently serves as the Associate Dean for Academic Programs and Curriculum in the College of Business at Illinois State University. His non-academic background includes farming, business ownership, sales management, and consulting. He sometimes speaks to groups on the topics of creativity and improvisational leadership and is the author of the book Empty Nest Egg: Why You Must Start Your Own Business NOW and The Vigil. His experience in theatre includes eight years with a local improv troupe, a few plays with Sticky in the Sticks" at Firehouse Pub, and the part of Mr. Whiskers for Heartland Theatre Company's 10-Minute Play Festival: Magic in 2018. He has also had two short plays produced by Nomad Theatre. A fan of Heartland Theatre since the first play he attended, he was floored that a small theater in this sized town could consistently put on such high-caliber productions. He is eager to bring his best efforts to sustaining and growing something that has added immeasurably to his life since moving to Bloomington-Normal.
---
Melissa James Shrader
Melissa has been in love with the theatre since her childhood. She has performed in several productions in her hometown of Bloomington/Normal for well over 20 years. Many of those performances were done with Heartland Theatre Company, The History Makers Gala for the Illinois Voices Theatre, Community Players, The Evergreen Cemetery Walk, and New Route Theatre Productions. She also serves on the Advisory Board for the School of Communication at Illinois State University. Melissa works at State Farm Insurance Companies as a Manager in the Corporate Responsibility Department. In this role, she feels blessed to be able to support the community through her company's philanthropic efforts. Melissa has always appreciated and enjoyed performing at Heartland Theatre, as this company welcomes diversity and inclusion, it highlights different play genres and provides the opportunity for playwrights to showcase their talents. Heartland Theatre feels like home!
---
Ann B. White
Ann received the 2017 YWCA Women of Distinction "Arts and Entertainment" award for her work in establishing the Young at Heartland senior acting troupe for Heartland Theatre. She frequently appears with the YAH troupe as well as on the main stage at Heartland. She has performed in the Evergreen Cemetery Walk and is waiting for the screening of the movie "The Little Vagabond" in which she portrayed the meddlesome "Vernice." She also serves as historian for the Vladimir/Canterbury Sister City Association. During her career as a primary and reading teacher, she enjoyed engaging students in creating puppets and using them to act out books they had read. Ann, a past president, is Program Director for the Young at Heartland senior acting program and on the Nominating Committee at Heartland.
---
Angela Yandel
Angela first became interested in theater at age 13 when she landed the role of Circe in her school's production of Your Guests Are Ghosts (her first and only line: "Room Zero, Zero, Zero please"). After that she was hooked! She was looking to pursue a career in Theater Education when she came to Illinois State University in 1988but ultimately decided that a career in education wasn't for her and transferred to Illinois Benedictine College in Lisle, Illinois. After earning her degree in Literature and Communication, Angela returned to Central Illinois to study creative writing in ISU's English Department where she also worked for Dalkey Archive Press, a nonprofit literary publisher then located on campus. She stayed at the Press for 13 years performing a variety of roles (sales, grant writing, database design) before leaving in 2005. Since then, Angela has worked in the City of Bloomington's IT department, currently as Enterprise Systems Manager. Aside from being an avid fan of Heartland, Angela has periodically volunteered for Heartland. She and her husband Dan often helped strike shows and helped Gail Dobbins proofread. In 2018 she Assistant-Directed For the Loyal for Director Kathleen Kirk. Angela serves on the Grants Committee.
---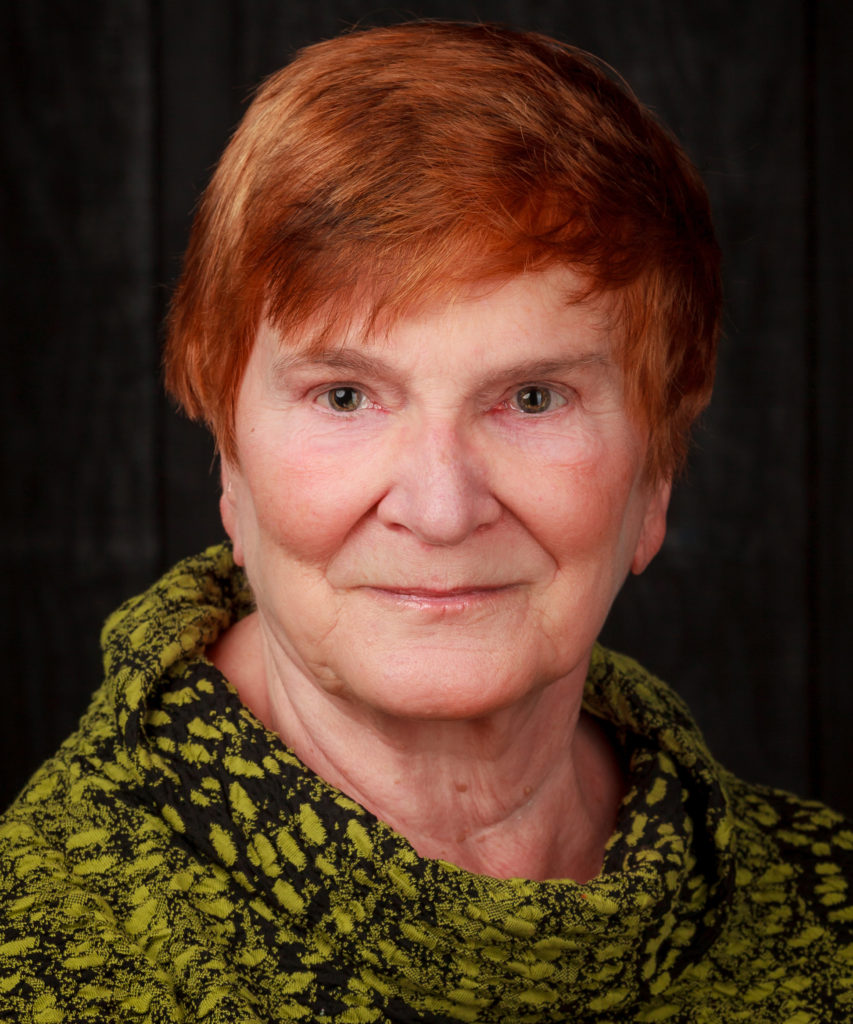 Sandra Zielinski, Past President
Sandra is a Professor Emeritia from the School of Theatre and Dance at ISU. She has served the field of theatre education for over forty-three years in secondary and collegiate teaching and directing. She was the Administrator of the Theatre Education Entitlement Program 6-12 in the School of Theatre and Dance. Sandra has directed numerous plays at Heartland, including FLOYD COLLINS, THE HOMECOMING, THE CLEAN HOUSE, MAURITIUS, THE TRIP TO BOUNTIFUL, THE DRAWER BOY and DINNER WITH FRIENDS, to name a few. Sandra's credits also include directing in Chicago and acting in several independent Chicago films as well as directing for the Illinois Shakespeare Festival, the Idaho Repertory Theatre, Victory Gardens Greenhouse Theatre, Collaboraction Theatre in Chicago and the University of Illinois Studio Theatre in Urbana. She has received top honors from the Kennedy Center American College Theatre Festival in Washington, DC.
---
Bill Zimmerman
Bill Zimmerman received a BA in History and Sociology at Northern Illinois University, in 1973. He began working for Country Financial in 1973, as a Field Claims Representative, and in 1986 was sent to Kansas City as Claims Manager for six western states. Bill came to Bloomington in 1990, promoted to Director of Corporate Support Services at Country Financial, overseeing all construction, maintenance, and repair as well as being responsible for leases, construction, furniture and equipment, and administration of all field offices in 21 states. After retiring in 2013, after 38 years of service, Bill turned to community service, currently serving on McLean County Historical Society Board and ISU Senior Professionals Board, and serving on the Public Building Commission, Bloomington Library Foundation Board, and American Legion Honor Guard.
---
---
---
---