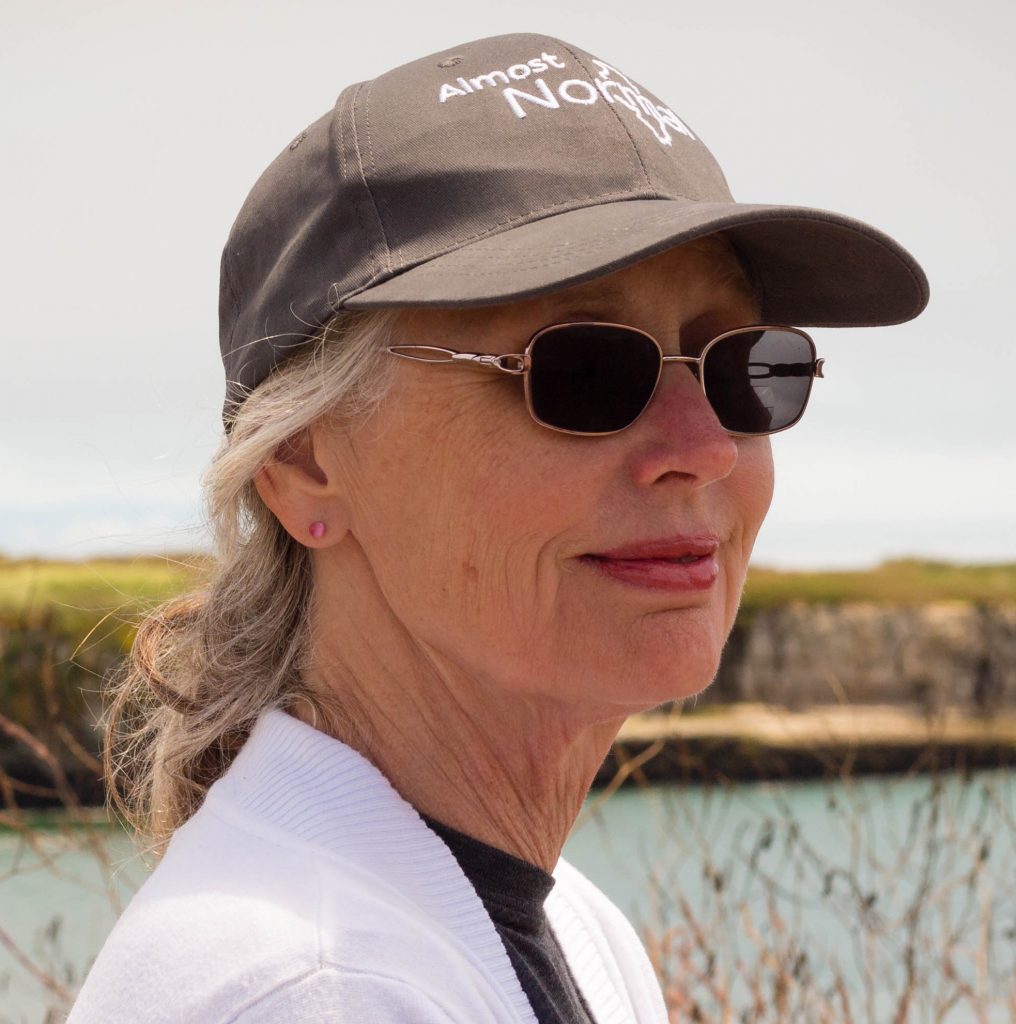 Kathleen Kirk, President
Kathleen Kirk has extensive theatre experience in Chicago and the local community. She has served as an actor, director, assistant director, and dramaturge for productions at Heartland Theatre, and she writes scripts for the Evergreen Cemetery Walk and annual History Makers Gala for Illinois Voices Theatre. At Heartland, she appeared most recently as Marjorie in Marjorie Prime. She has served as Instructor for Young at Heartland and on the New Plays from the Heartland committee. In Chicago, she worked as an actor with Steppenwolf, Court Theatre, and the Free Shakespeare Company, among others, and directed in the New Plays Festival at Organic Theater. Kathleen is the poetry editor and background editor-in-chief for Escape Into Life, an online arts journal. Her community service includes educational programming for the McLean County Museum of History and judging for the annual NAACP ACT-SO competition. She works part time at the Normal Public Library, where she also facilitates poetry programming and sets up displays for Heartland Theatre's An Inside Look.
---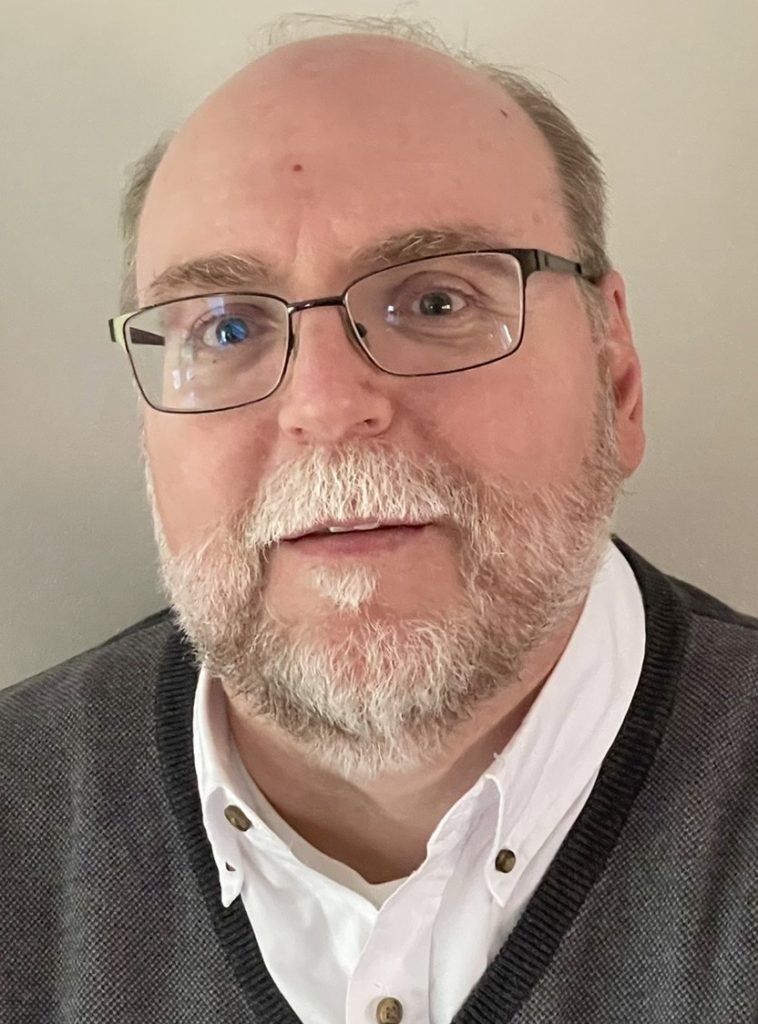 Robert Lowery, Vice-President
Robert has been involved in community theater leadership roles for more than ten years. He began as a box office volunteer for Theatre 7 in Decatur in 2010. His experience grew from there as he took on roles as the Box Office Manager, Producer, Vice President, and President of Theatre 7. Prior to volunteering with Theatre 7, Robert served on the board of GLAD (the Gay and Lesbian Association of Decatur) for 12 years with stints as the Newsletter Editor, Secretary, and Treasurer. The first Heartland performance Robert attended was End of the Tour in 2011, which was coincidently the first show his husband, John D. Poling performed in. Robert has always been impressed with Heartland Theatre Company's ability to deliver plays that not only entertain but engage you on both an emotional and intellectual level. Currently, Robert works as an analyst in State Farm's Corporate Responsibility department. He is proud to be part of an organization with a legacy of giving back to the community and honored to become more involved with Heartland Theatre Company which continues to do the same.
---
Kathi Davis, Secretary
Kathi grew up in Waterloo, Iowa, with parents who were active in and passionate about community theater. She watched her first stage drama (starring her dad) at age six and has been an appreciative audience member ever since. She retired from Delta Air Lines after a thirty-five-year career as a flight attendant, based for most of the time in Ft. Lauderdale. After bucking the usual retirement trend by moving north, she worked as manager of BroMenn Thrift Shop for three years and as program director at Illinois Prairie Community Foundation for eight years. Currently she is assistant manager of the Cruisin' with Lincoln on 66 Visitor's Center at the McLean County Museum of History. She serves on the play selection committees for Heartland Theatre's Mike Dobbins New Plays from the Heartland and 10-Minute Play Competition. Kathi enjoys writing, all kinds of music and, with her best friend, is co-producing a feature film.
---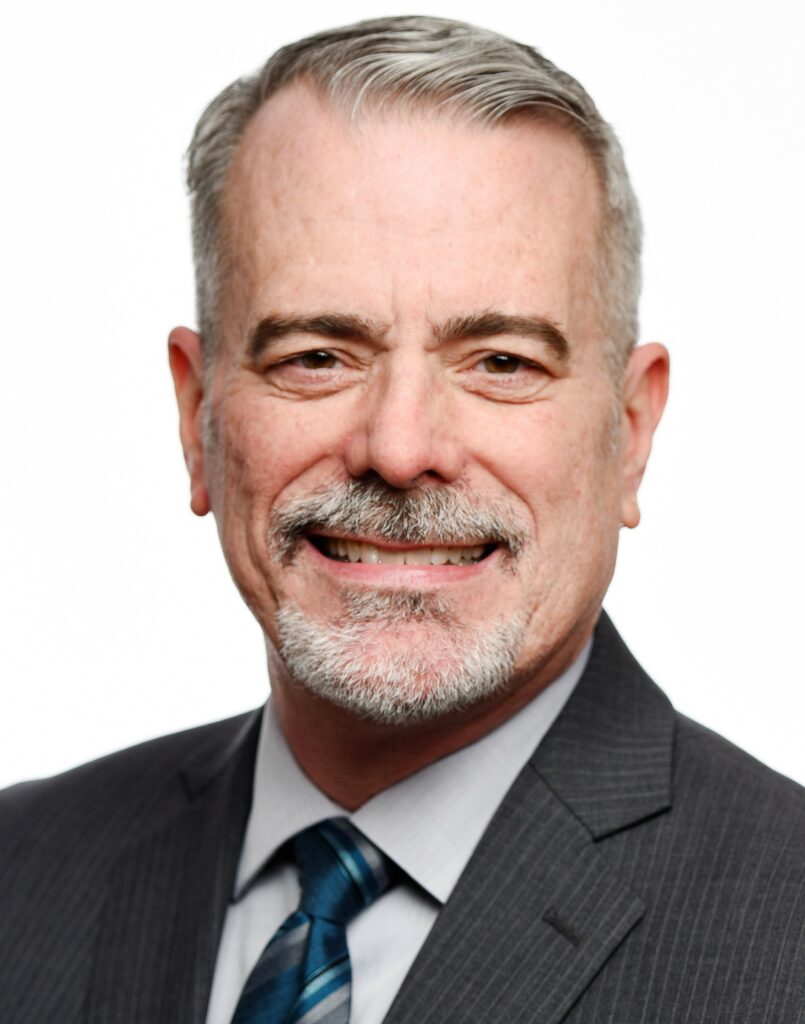 Scott Witherell, Treasurer
Scott has decades of experience in the accounting field having worked 30 years in Payroll Accounting and Administration for major corporations. In addition, he acted as the Treasurer for Holy Covenant United Methodist church in Chicago for 10 years. In the theatre world he got his start at age 14 in Normal Parks and Recreation summer theatre program and that first summer was cast as Winthrop in The Music Man. Scott spent high school in theatre. After college he became involved with Community Players with small roles in the early 1980's. Scott spent the next 36 years living in Los Angeles first and then Chicago, mostly playing the role of patron of many theatre productions. In 2020 he semi-retired and moved back to Bloomington-Normal and is currently working part-time as an Accounting Specialist for Gailey Eye Clinic. Scott is very excited to return to active involvement in the theatre world and to bring his experience and knowledge as Treasurer for Heartland Theatre!
---
John Bowen, Past President
John has been active in community theatre for 25 years. An educator and communicator his entire career, he works today as an analyst in Learning and Development at State Farm. He's also had stints as a high school English teacher and theatre director, professional writer, instructional designer and consultant. John has always appreciated Heartland's contribution to the community; the first play he saw after moving to Bloomington/Normal was a Heartland production. And he's been onstage ever since, starting with THE RAINMAKER in 1999 and more recently THE DIVINERS, CLYBOURNE PARK, PHOTOGRAPH 51 and MARJORIE PRIME. He values the opportunity to keep Heartland a vibrant part of the twin cities' art community.
---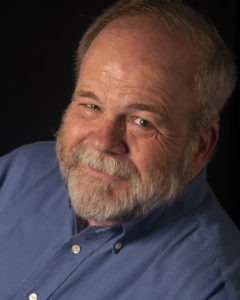 Bruce Boeck
Bruce Boeck has been involved with many facets of Heartland Theatre since first becoming involved in 1999. He has acted in numerous productions (NEVER THE SINNER, A FAIR COUNTRY, THE ANDERSONVILLE TRIAL, THE TRESTLE AT POPELICK CREEK, THE WOMEN OF LOCKERBIE, AFRAID OF FRANKENSTEIN), was stage manager for BOY GETS GIRL, did lighting for STAGES, and has appeared regularly in Young at Heartland as an actor. As a playwright, his plays have appeared across North America, including three plays that were performed as part of Heartland Theatre's 10-Minute Play Festival (DEATH LOVES CHOCOLATE, CRICKETS, LIBRARY NOIR) and many short plays written for Young at Heartland. He also runs a playwriting group, Playwrights Anonymous. When not busily writing, Bruce teaches Psychology at Lincoln College in Normal, and has a private practice as a therapist in Normal. He went to IWU and ISU, receiving a Master's in Counseling Psychology from ISU. He lives in Normal with his wife, Diane, and three crazy cats.
---
Len Childers
Len attended the University of Utah and the University of Washington, where he got his BFA in 1995 and MFA in 2002 (acting), respectively. Len has performed in plays in Bloomington-Normal, Salt Lake City, Washington DC, Seattle, Germany, and New York City over the past 35 years, but his true calling of being a school social worker has been the most challenging and satisfying work of his life. Len most recently co-directed, co-produced, and starred in Heartland's "Out of the Box" project. He also directed three pieces for Coalescence's online production of UNTIL THE FLOOD and an online reading of COMEDY OF ERRORS for Shakespeare in Place, an online project to provide Shakespeare during the Pandemic. Favorite past roles include Black Stache in PETER AND THE STARCATCHER, Angelo in MEASURE FOR MEASURE, Rochfort in RED NOSES, and Oberon/Theseus in A MIDSUMMER NIGHT'S DREAM.
---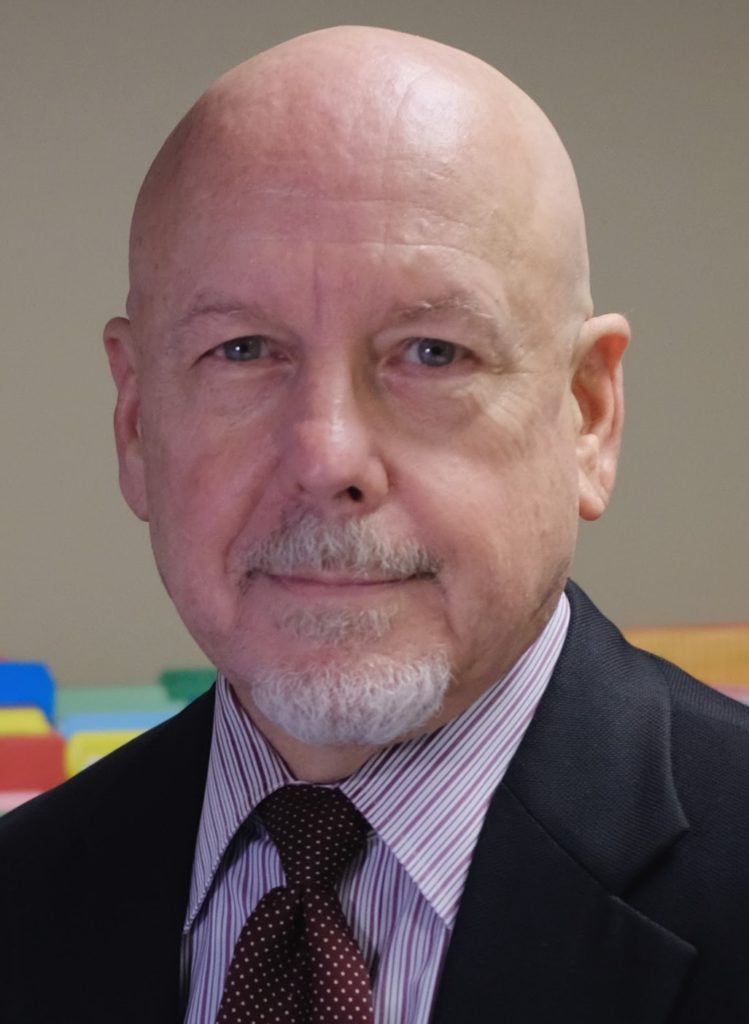 Terry Noel
Terry currently serves as the Associate Dean for Academic Programs and Curriculum in the College of Business at Illinois State University. His non-academic background includes farming, business ownership, sales management, and consulting. He sometimes speaks to groups on the topics of creativity and improvisational leadership and is the author of the book Empty Nest Egg: Why You Must Start Your Own Business NOW and The Vigil. His experience in theatre includes eight years with a local improv troupe, a few plays with Sticky in the Sticks" at Firehouse Pub, and the part of Mr. Whiskers for Heartland Theatre Company's 10-Minute Play Festival: Magic in 2018. He has also had two short plays produced by Nomad Theatre. A fan of Heartland Theatre since the first play he attended, he was floored that a small theater in this sized town could consistently put on such high-caliber productions. He is eager to bring his best efforts to sustaining and growing something that has added immeasurably to his life since moving to Bloomington-Normal.
---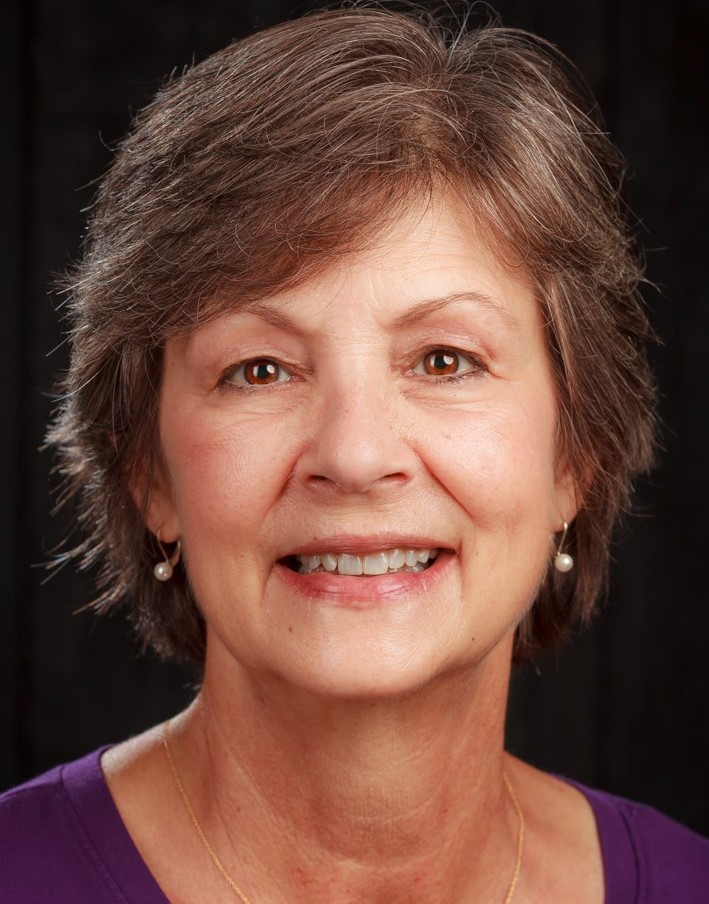 Lynda Rettick
Lynda renewed her love of acting after retiring in 2017 and finding Heartland Theatre. She has worked as an administrative assistant in the construction, janitorial, and education fields and as a business analyst, office manager, and development director. She created and chaired several fundraising events, including an annual gala and an annual appeal. She currently keeps the books for the family farm, serves as Secretary of the parish council at St. Mary's Church, manages St. Joseph Cemetery and is a lector and minister of hospitality. As Chapter Coordinator for Project Linus, Lynda collects, organizes, and distributes blankets for children in need of comfort. She has served as magazine editor and writer for the Hearts at Home magazine in the past, and still helps friends write, edit and proofread important documents. Heartland Theatre holds a special place in Lynda's heart. She has performed in THREE TALL WOMEN, STELLA AND LOU, the 2018 and 2022 1-Minute Play Festival, and TARTUFFE, as well as one season of Young at Heartland. When not on stage at Heartland, she's designing props. She also enjoys helping keep the props organized downstairs (on the Site Committee), ushering, and helping in the box office. When not at the theatre, Lynda enjoys travelling, gardening, hiking, and cooking.
---
Joe Strupek Joe is a retired executive from State Farm Insurance where he led the public relations/community relations, digital communications, issues management, and executive customer service functions., as well as providing communications support to now retired CEO and Chairman, Ed Rust. During his career he also led the internal communications function as well as serving as the company's Brand Director. Joe taught history at Lincoln University until its closing and is currently writing the biography of John Ehrlichman, President Nixon's domestic policy advisor. He is the former chair of the Illinois Valley Public Telecommunications Corporation (WTVP-TV), past president of Wishbone Canine Rescue, and currently serves on the advisory board of the Bloomington Salvation Army and recently joined the Heartland Community College Foundation Board of Directors and has served as master of ceremonies for many local events. Joe has appeared in several community theatre productions including a Heartland 10-Minute Play, written two winning Heartland 10-Minute Plays, and a short play produced at St. Louis's First Run Theatre. He holds a BA in Criminal Justice, and an MAH in American History.
---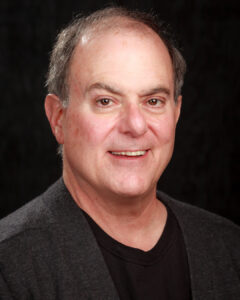 Rich Tinaglia
Rich has extensive theatre and business experience. He has worked as an actor, director, assistant director, properties manager, crew, and usher at local area theaters. He has directed twice for the Heartland Theatre 10-Minute Play Festival, as well as at The University of Wisconsin-Madison, Maine South High School, Nomad Theatre, and Community Players Theatre. He was seen on stage at Heartland Theatre in A SHAYNA MAIDEL. He has also appeared in SWEAT, ELF, and BAREFOOT IN THE PARK at The Community Players Theatre. During COVID, Rich had great fun performing in three Radio Dramas produced by Heartland Theatre. He has 40 years of business experience in the fields of insurance and finance. He is retired from a Fortune 50 insurance company where he worked in many roles including manager and consultant. Rich earned five professional insurance designations during his business career. He was a member of the Chicago Board of Trade. Rich is a graduate of the University of Wisconsin-Madison where he studied Political Science, theatre, and dance. He was the Vice President of the Wisconsin Alumni Peoria Chapter serving as the scholarship chair. After graduation he moved to Chicago where he continued studying acting and training in dance. In Chicago, he acted at Wisdom Bridge, St. Nicholas Theatres, and many other Chicago off-loop theatres. Rich studied dance with Walter Camryn, Delores Lapinski, Betsy Herskind, Claire Bataille, Joel Hall, and other notable dancers. He performed with other dance artists at various Chicago venues.
Rich is pleased to have the opportunity to bring his experience in theatre, dance, and business to Heartland Theatre.
---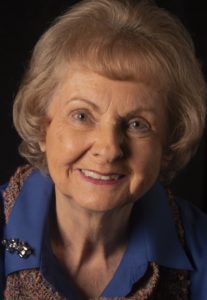 Ann B. White
Ann received the 2017 YWCA Women of Distinction "Arts and Entertainment" award for her work in establishing the Young at Heartland senior acting troupe for Heartland Theatre. She frequently appears with the YAH troupe as well as on the main stage at Heartland. She has performed in the Evergreen Cemetery Walk and is waiting for the screening of the movie "The Little Vagabond" in which she portrayed the meddlesome "Vernice."   She also serves as historian for the Vladimir/Canterbury Sister City Association. During her career as a primary and reading teacher, she enjoyed engaging students in creating puppets and using them to act out books they had read. Ann, a past president, is Program Director for the Young at Heartland senior acting program and on the Nominating Committee at Heartland.
---
Angela Yandel
Angela first became interested in theater at age 13 when she landed the role of Circe in her school's production of Your Guests Are Ghosts (her first and only line: "Room Zero, Zero, Zero please"). After that she was hooked! She was looking to pursue a career in Theater Education when she came to Illinois State University in 1988but ultimately decided that a career in education wasn't for her and transferred to Illinois Benedictine College in Lisle, Illinois. After earning her degree in Literature and Communication, Angela returned to Central Illinois to study creative writing in ISU's English Department where she also worked for Dalkey Archive Press, a nonprofit literary publisher then located on campus. She stayed at the Press for 13 years performing a variety of roles (sales, grant writing, database design) before leaving in 2005. Since then, Angela has worked in the City of Bloomington's IT department, currently as Enterprise Systems Manager. Aside from being an avid fan of Heartland, Angela has periodically volunteered for Heartland. She and her husband Dan often helped strike shows and helped Gail Dobbins proofread. In 2018 she Assistant-Directed For the Loyal for Director Kathleen Kirk. Angela serves on the Grants Committee.
---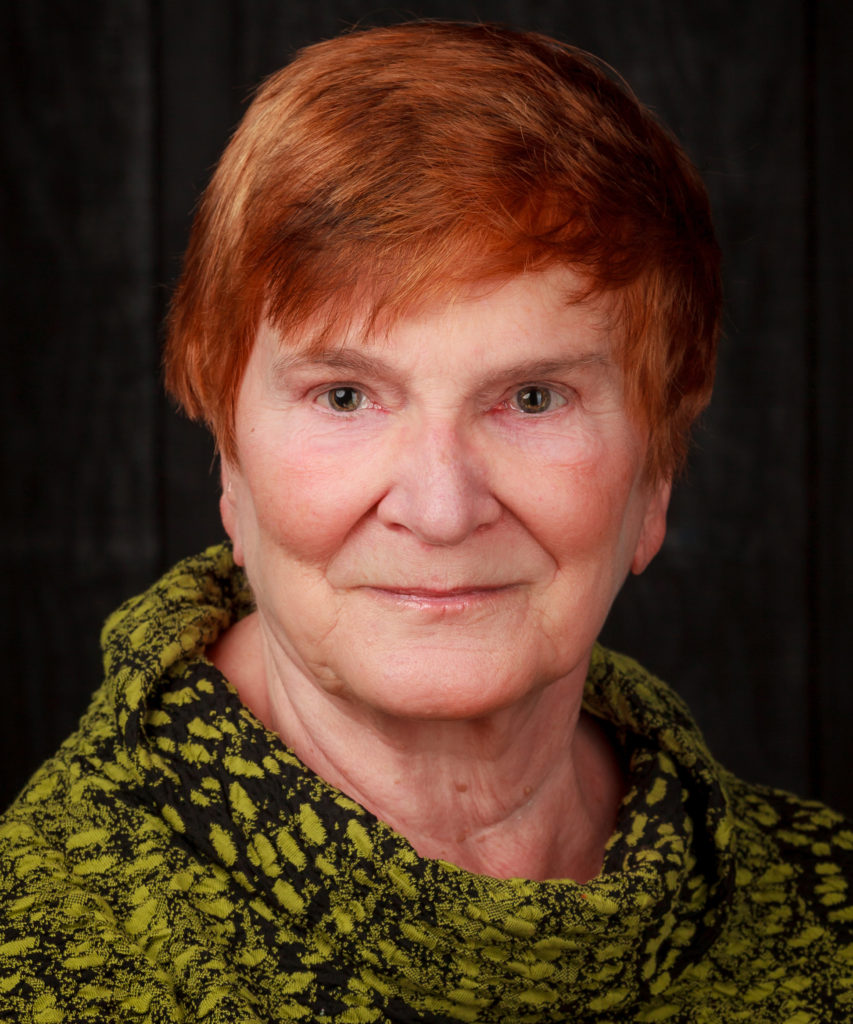 Sandra Zielinski, Past President
Sandra is a Professor Emeritia from the School of Theatre and Dance at ISU. She has served the field of theatre education for over forty-three years in secondary and collegiate teaching and directing. She was the Administrator of the Theatre Education Entitlement Program 6-12 in the School of Theatre and Dance. Sandra has directed numerous plays at Heartland, including FLOYD COLLINS, THE HOMECOMING, THE CLEAN HOUSE, MAURITIUS, THE TRIP TO BOUNTIFUL, THE DRAWER BOY and DINNER WITH FRIENDS, to name a few. Sandra's credits also include directing in Chicago and acting in several independent Chicago films as well as directing for the Illinois Shakespeare Festival, the Idaho Repertory Theatre, Victory Gardens Greenhouse Theatre, Collaboraction Theatre in Chicago and the University of Illinois Studio Theatre in Urbana. She has received top honors from the Kennedy Center American College Theatre Festival in Washington, DC.
---
---
---
---