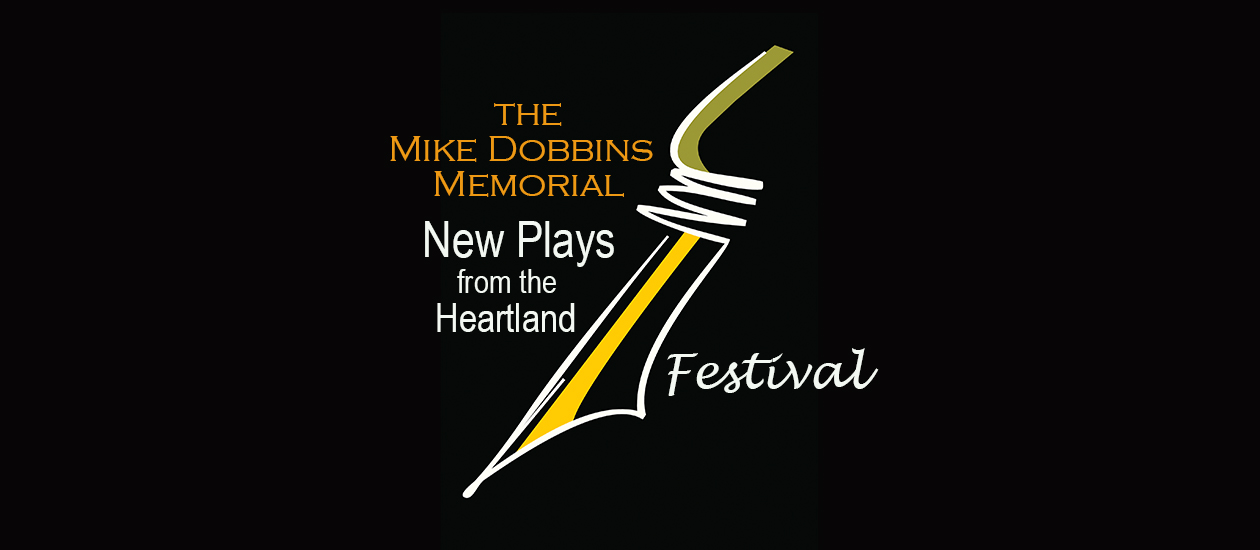 2022 MIDWEST ONE-ACT PLAY COMPETITION AND FESTIVAL
The Premiere of Three Winning New One-Act Plays from the Midwest:
2022 Performances of Staged Readings:  July 15, 16, and 17, 2022 and Open Forum with Guest Playwright Lisa Dillman July 14
7:30 pm all dates except July 17 at 2:00 pm
Sponsored by Paul and Sandra Harmon
In 2020, we announced three new winning one-act plays from 9 Midwest states and the Pandemic hit. Now these plays will be presented as staged readings in July 2022.  Nationally known playwright Lisa Dillman will be our guest, conducting a workshop with the winning playwrights, delivering a free forum to the community, and attending the opening of the festival. Made possible by Sponsors Paul and Sandra Harmon. The plays are directed by Cyndee Brown, Kathleen Kirk and Rhys Lovell.
Winning Playwrights (2020) to be staged readings July 15,16,17, 2022:
WHAT THE MIND FORGETS by Jordan Elizabeth Henry (Cincinnati OH)
ONE NIGHT AT ERNIE'S by Todd Wineburner (Pontiac IL)
RUNNING UPHILL TO SMOOTH CRIMINAL by E. K. Doolin (Edwardsville IL)
The plays are directed by Cyndee Brown, Kathleen Kirk and Rhys Lovell.
Our next competition will launch in FALL, 2022 with an April 1, 2023 Deadline.
---
The History of the New Plays from the Heartland
The Mike Dobbins Memorial New Plays from the Heartland (NPH) provides Midwestern playwrights a chance to share their original plays with residents of Central Illinois. Heartland Theatre Company solicits new, never-produced one-act plays from writers in nine Midwestern States: Illinois, Indiana, Iowa, Kentucky, Michigan, Missouri, Minnesota, Ohio and Wisconsin. Previous Winners
Play submissions are judged for excellence by a panel of judges who review all of the submitted plays to choose the top six entries. The six finalists are then sent without identification to a final judge, an experienced playwright with national prominence, who chooses the final three plays for a staged reading at our theatre.
The three winning plays are presented as fully staged enhanced readings (costumes, lighting, props, movement) in July 2021  Our guest playwright Lisa Dillman offers a forum for playwrights with tips for writing successful plays. and conducts a master class with the winning playwrights.
---
Heartland Theatre Company is dedicated to providing playwrights a forum for recognition in our theatre and our community.