AN INSIDE LOOK:  Two weeks before opening of every show, a collaboration with the Normal Public Library.  Designers and Director share behind-the-scenes insight on the play at NPL.  Free to the public
FAMILY & FRIENDS Opening Night for every show at Heartland!  First Friday Performance.  Complimentary Wine Served in the Lobby.
2 FOR 1 Saturday Matinee: On the performing date of each show, there is a 2:00 pm Saturday matinee that has 2 for 1 pricing IF you ask for it when making your reservations.  Call 309.452.8709 or email [email protected].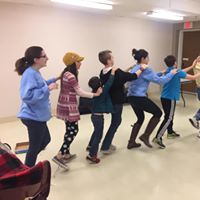 PLAY DATE!:  Saturday Matinee at 2 pm – Free Theatre Class for kids Grade K-6 while parents watch the play at 2-for-1 prices.  Deadline to reserve Thursday before Matinee
PAY-WHAT-YOU-CAN Opening Preview – First Thursday of every show.  No reservations taken. Pay what you can afford for this opening preview.
PANEL DISCUSSION: Second Sunday of every show, following the matinee. The panel includes experts on the human issue of the play. Questions are taken from the audience. No charge.  Listed here.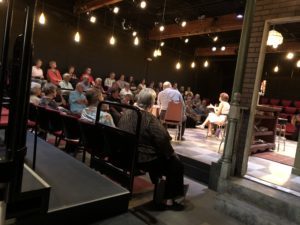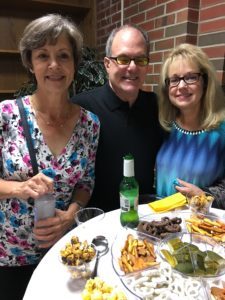 SPONSOR RECEPTION: Held every first Saturday night following the show.  The reception includes the introduction of the director, actors and staff and opens up to questions from guest patrons.  Wine and desserts are served.
SEASON ANNOUNCEMENT PARTY: March each year to announce our new season.
35th ANNIVERSARY CELEBRATION: Fall of 2021.  Heartland was founded in October, 1986.
CLASSES: Periodically, Heartland offers classes in playwriting, acting and more.  Check with box office for upcoming classes: [email protected]
Location: 1110 Douglas St, One Normal Plaza, Normal IL 61761 | Mailing Address:  PO Box 1833, Bloomington IL 61702