Heartland's New Season 2022-2023 Season Shows here
Announced April 23, our NEW season was revealed at Heartland's Season Announcement party. The season begins with Suddenly Last Summer in September 2022 and ends with the two play festivals: 10-Minute Play Festival in June 2023 and the New Plays from the Heartland One-Act Festival in July 2023.
Heartland's 2021-2022 Season Shows:
Covid-19 Safety Protocols at Heartland
Season Tickets (Flex Passes) Apply:
Tartuffe – September 2021
Human Terrain – November 2021
Life Sucks – February 2022
A Shayna Maidel – April 2022
10-Minute Play Festival "The Campout" – June 2022
Add-On Events: 2021-2022 Special Shows
Flex Passes Do Not Apply:
Young at Heartland Showcases – October 2021 & June 2022
Souvenir – A Fundraiser – December 2021
The Play's the Thing: New Play Reading -February 2022
New Plays from the Heartland: One Act Plays from the Midwest – July 2022
To see show times for the current production, click here. For Flex Pass information, click here.

---
HEARTLAND THEATRE COMPANY'S 2021-2022 SEASON – We're back!
Heartland Theatre Company's Flex Season, during these flexible times, was planned to run June 2020 through April 2021. However, we were shuttered by Covid with capacity restrictions and social distancing, as were theaters across the United States and beyond. Now the season we had planned will begin September 2021 and run through July 2022. Flex passes purchased in 2020 are applicable to our 2021-2022 season, as well as those purchased in the summer of 2021. We are very excited to bring you the quality theatre you have missed these long months.
Tartuffe
DIRECTED BY DON LACASSE Banned by the Church after its first performance, Moliere's comic masterpiece is about a pseudo-Christian con-man who worms his way into the affections of the very wealthy Orgon. Despite the warnings of Orgon's wife and maid, he blindly opens his home, his heart and his finances to the sanctimonious scoundrel. Employing extreme piety and hypocrisy, Tartuffe appears to be unstoppable until a series of uproarious events saves the day. [GENERAL AUDIENCES] SPONSORED BY SALLY AND LEE RUDOLPH, UNDERWRITTEN BY DRAKE ZIMMERMAN.
THE CAST: Brian Artman, Aric Diamani, Kristi Zimmerman, Kathleen Anne McCarty, Nolan Schoenle, Kevin Paul Wickart, Lynda Rettick, Adam Alexander, Nancy Nickerson, Patti Geske, Chuck Pettigrew & Gayle Hess
Performances: September 16,17,18 / 23,24,25,26 / 30 & October 1,2 – 2021
Human Terrain
DIRECTED BY SANDRA ZIELINSKI. A searing drama that plunges us into the middle of the war in Iraq and follows closely an American anthropologist named Mabry. Embedded within a military unit, she is charged with the task of teaching our military about the culture they are dealing with. How does one teach compassion and understanding to those whose inclinations may be to "shoot first and ask questions later?" It is the story of war through two female lenses—that of an American and that of an Iraqi. [MATURE AUDIENCES – LANGUAGE & ADULT SITUATIONS] SPONSORED BY MARY ANN BUSHMAN & SPENCER SAUTER
Join us for AN INSIDE LOOK October 12!
The cast of Human Terrain:
Dr. Mabry – Mindy Smith, Kate – Tania Arazi-Coambs, Adiliah – Vicky Snyder, Cal Detty – Adam Alexander, Jake Harrison – Dave Ward, Kemal – Noe Cornejo, Will Alford – Dave Lemmon
Performances: November 4,5,6 / 11,12,13,14/ 18,19,20 – 2021
Souvenir
DIRECTED BY RHYS LOVELL. Souvenir, the play, is described as "A Fantasia on the Life of Florence Foster Jenkins." Jenkins was a wealthy society eccentric who suffered under the delusion that she was a great coloratura soprano when she was, in fact, incapable of producing two consecutive notes in tune. Stephen Temperley's play Souvenir is about the relationship between the singer and her pianist. Meryl Streep, along with Simon Helberg, starred in the film Florence Foster Jenkins in 2016. Michelle Vought and David Shields are featured on Heartland's stage. We thought this little musical play would be the perfect fundraiser for Heartland. Come see if you agree! [General Audiences] SPONSORED BY HORINE'S PIANOS PLUS.
Performances: December 4, 10, 11 at 7:30 pm and December 5, 12 at 2:00 pm – 2021
Life Sucks
DIRECTED BY LIZ FISHER, LIFE SUCKS is a loose adaptation of Anton Chekhov's tragicomedy, Uncle Vanya. This funny and insightful play examines a strange assortment of characters all afloat on a sea of despair, searching and thrashing about for love's deliverance. All are in love, but with the unattainable. Beauty and mystery are sought—that special glimmer of light that one desperately wants, but cannot quite capture. [MATURE AUDIENCES – LANGUAGE & ADULT CONTENT] SPONSORED BY SANDRA & PAUL HARMON
Performances: February 3,4,5 / 10,11,12,13 / 17,18,19 – 2022
The Play's the Thing
DIRECTED BY RHYS LOVELL, this full length never-produced play NO SUCH THING by Lisa Dillman will be presented as a play reading, from the script, on stools, by talented actors. Professionals will respond with the goal of helping the playwright improve their script and helping the audience understand playwriting. [MATURE AUDIENCES]
This play is pre-cast by the Artistic Director.
Performances: February 25 & 26 – 2022
A Shayna Maidel

DIRECTED BY MARCIA WEISS. A Shayna Maidel is a story of courage, resilience, and the power of hope and love. Two Jewish sisters are reunited shortly after World War II in New York after years of separation—one living in the U.S. and the other living the nightmare of the Holocaust in Poland. Their stories unfold through realism, memory, and dreams in this compelling family drama. [PARENTAL GUIDANCE SUGGESTED – MATURE CONTENT] SPONSORED BY LAURIE & RAY BERGNER, LAURA & KEN BERK, FRAN & HERM BRANDAU, RUTH ANN & STEVEN FRIEDBERG AND LINDA & BRUCE UNTERMAN
Featuring Rich Tinaglia, Jacqueline Schwarzentraub, Hannah Artman, Samuel Willis, Brenna Long, Abby Scott, Morgan Rondinelli and Opal Virtue
Performances: March 31 & April 1,2 / 7,8,9,10 / 14,15,16 – 2022
The Campout
DIRECTED BY ROB FULTON, DAVE KROSTAL, JOHN D. POLING, RICH TINAGLIA. Heartland Theatre sounded its very own call of the wild and playwrights from around the world responded. Now we're getting ready to take you on a campout—actually The Campout. Our woods are quiet, dark, and deep, and full of mysteries as well as revelations. In our woods, animals might behave like people and people sometimes behave like animals. Best of all, you won't need backpacks, boots, or bug spray. Come join us by the fire (and bring some marshmallows). [GENERAL AUDIENCES] SPONSORED BY DEANNA FRAUTSCHI & ALAN BEDELL
Performances: June 2,3,4 / 9,10,11 / 16,17,18,19 / 23,24,25 – 2022
BIG BEAR LAKE by Alexander Wilkie, Moorestown, N.J.
CAMPFIRE STORIES by Loretta Bolger Wish, Manasquan, N.J.
MARSHMALLOWS AND OLD FLAMES by Matthew Weaver, Spokane, WA.
ROLLING MY OWN by John Patrick Bray, Athens, GA.
STAND EASY, STRANGER by Tod Shacklett, Victorville, CA
THE OTHER SIDE by Callie Minks, Danville, KY
THE STREAM by Brook North, Raleigh, N.C.
WANDERING STEPS AND SLOW by Jim Kraft, Carmel, IN
Young at Heartland Showcases
Young at Heartland Showcases: 7:30 PM – Wednesday, June 15 & 2:00 PM – Friday, June 17 – 2022
A donation at the door is requested for this special event, and booking online is unavailable.
INSTRUCTORS SANDRA ZIELINSKI, TERRI WHISENHUNT. PROGRAM DIRECTOR ANN B. WHITE
The Mike Dobbins Memorial New Plays from the Heartland Festival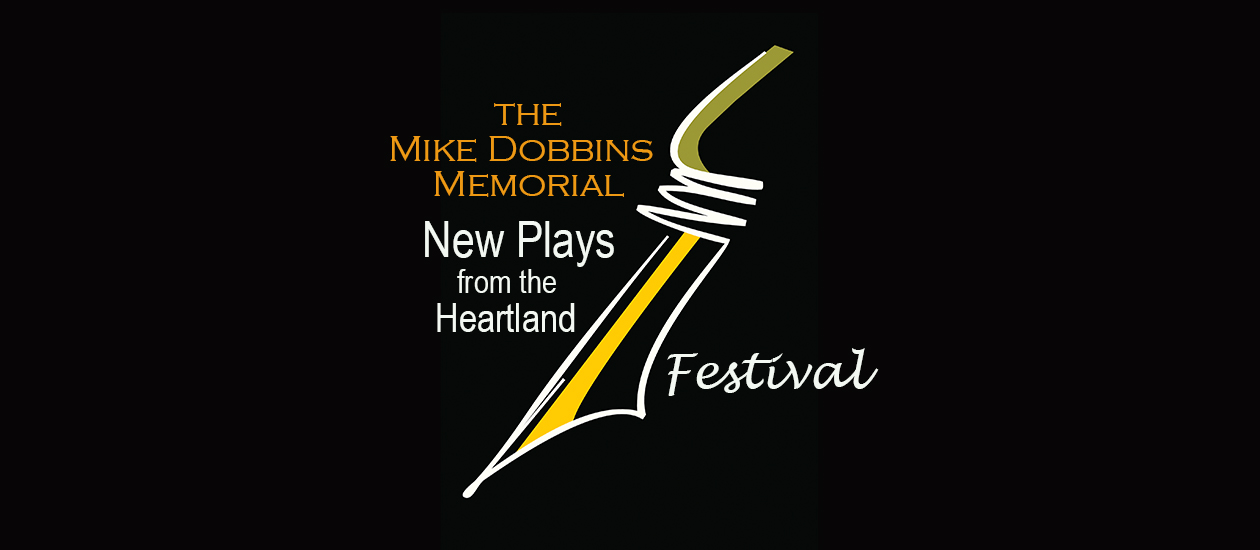 DIRECTED BY JIMMY CHRISMON. New One-Act Plays from the Midwest: Enhanced Staged Readings
Performances: July 15,16,17 – 2022; July 14 – 2022 Free Open Forum with Guest Playwright Lisa Dillman
---
Our Season appeal packet, with Flex Pass offers and Donation opportunities, will be in your mailbox, if you are on our mailing list, in JUNE with a deadline to reply by AUGUST 1, 2022. If you want to receive a packet and are not on our mailing list currently, email your address to [email protected]
Box Office: 309.452.8709; [email protected]
Mailing Address: PO Box 104, Bloomington IL 61702
Physical Address: 1110 Douglas St, Normal IL 61761