---
Heartland's 2023-2024 Season Shows:
Season Tickets (Flex Passes) Apply:
Bloomsday – November 2023
Every Brilliant Thing – February 2024
Clyde's – April 2024
10-Minute Play Festival "Ghosts" – June 2024
Add-On Events: 2022-2023 Special Shows
Flex Passes Do Not Apply:
To see show times for the current production, click here. For Flex Pass information, click here.

---
HEARTLAND THEATRE COMPANY'S 2023-2024 SEASON
Heartland Theatre Company's 2023-2024 Season begins August 31, 2023 with Grand Horizons, ending in June 2024 with the 10-Minute Play Festival.
Grand Horizons
DIRECTED BY CYNDEE BROWN. After fifty years of marriage, Bill and Nancy calmly call it quits over dinner. But while the prospect of a late-in-life divorce sits perfectly well with them, their two grown sons and daughter in-law have other things to say about it. A supremely funny comedy that explores the ups and downs, ins and outs of married life with equal measures of sensitivity and wit. [Mature Audiences – Adult language and themes] SPONSORED BY LAURIE & RAY BERGNER
Performances: August 31 & September 1,2 / 7,8,9,10 / 14,15,16 – 2023
Bloomsday
DIRECTED BY SANDRA ZIELINSKI. Taking its title from the commemoration and celebration of the life of Irish writer James Joyce, this unapologetically romantic play follows Dubliner Caithleen's unexpected encounter with Robbie, a young man from Renton, Washington. Moving forward and backward through time over the course of thirty-five years, we watch as the two dreamers' paths intersect, daring them to confess their true feelings to one other. [General Audiences] SPONSORED BY BARB & ROBERT HATHWAY
THE CAST: Helen Engelbrecht as CAIT, Courtney Monier as CAITHLEEN, Christos-Leo Sirigas as ROBBIE, and Mark de Veer as ROBERT.
THE CREATIVE STAFF: John Stark (Scenic Designer), Melissa Hall Reynolds (Costume Designer), Eilean Fischer (Properties Designer), Tony Reimer (Sound Designer), and Mike Devore (Stage Manager).
Performances: November 2,3,4 / 9,10,11,12 / 16,17,18 – 2023
The Play's the Thing

Play and Guest Playwright yet to be announced
DIRECTED BY RHYS LOVELL. A full-length new play is read from scripts, on stools, by talented actors with professional response. Three invited respondents provide comments to help the playwright further develop their play after the matinee on Sunday, December 10. SPONSORED BY DR. JOHN FICCA. 
The play features veteran Heartland actors.
Performances: December 9 (7:30 pm) and December 10 (2:00 pm) – 2023
$5 Donation at the Door or Book your ticket Online. Reservations are taken!
Every Brilliant Thing
DIRECTED BY AARON SPARKS. Ice cream. Kung Fu movies. Burning things. Laughing so hard you shoot milk out of your nose. So begins a young child's list of every brilliant thing in life, a list composed as a way of coping with their mother's struggle with depression and mental illness. A one-person theatrical tour de force that invites the audience to participate in the storytelling and share in the experience of being human. [Mature Audiences. Descriptions of depression, self-harm, and suicide] SPONSORED BY KATHI DAVIS & TERRI RYBURN
Performances: February 1,2,3 / 8,9,10,11 / 15,16,17 – 2024
Clyde's
DIRECTED BY JASON A. VALES. In this highly entertaining comedy by veteran playwright, Lynn Nottage, four ex-cons aspire to lead a better life—and make the "perfect sandwich"—as they flip burgers at Clyde's, a truck stop diner owned and managed by the sassy, devilish Clyde herself. Led by the angelic Montrellous, the ragtag bunch of short order cooks put their differences aside and rally together for a brighter future. [Mature Audiences. Adult language and themes] SPONSORED BY DAVE BENTLIN in conjunction with YWCA Labyrinth and Prairie Pride Coalition
Performances: April 4,5,6 / 11,12,13,14 / 18,19,20 – 2024
2024 Annual 10-Minute Play Festival: Ghosts!
DIRECTED BY DARLENE LLOYD, DAVE MONTAGUE, LYNDA RETTICK & G. WILLIAM ZORN
At Heartland Theatre we believe in ghosts, and soon you'll believe in them, too. For our next 10-Minute Play Festival we're going to put them on stage. Our theme for 2024 is GHOSTS.
We'll feature eight original short plays in a paranormal presentation that frightens and enlightens. Remember that at Heartland we want to you think, feel, and live!
In June of 2024, everyone will be leaving our theater looking like they've seen a ghost and we'll be delighted. And if the spirit moves you, conjure up a play of your own. Next summer at Heartland, the living will meet the dead, spectators will see specters, and everyone will applaud the apparitions! GHOSTS–Heartland Theatre's 10-Minute Play Festival for 2024. SPONSORED BY DEANNA FRAUTSCHI & ALAN BEDELL
THE WINNING PLAYS are announced April 2024.
Performances: May 30, 31 & June 1,2 / 6,7,8,9 / 13,14,15 – 2024
The 2024 Mike Dobbins Memorial New Plays from the Heartland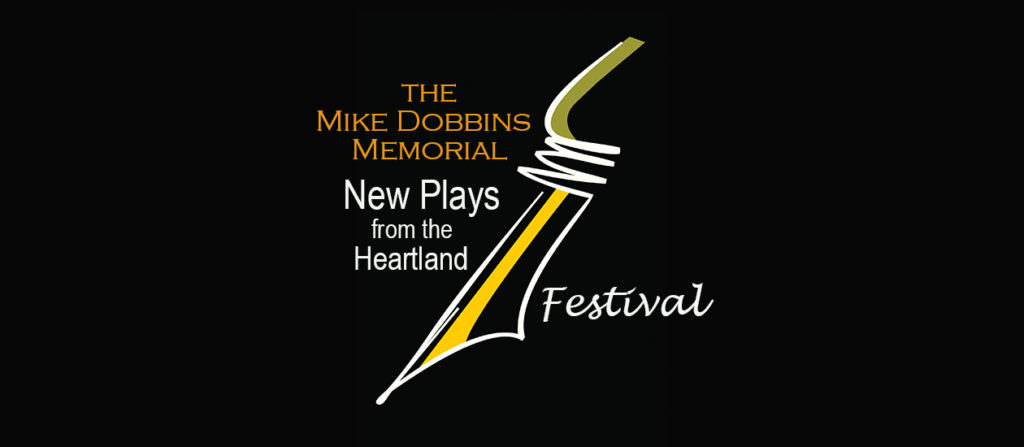 Three new one-act plays from the Midwest in enhanced staged readings. Visiting Playwright Forum on Playwriting July 11. SPONSORED BY SANDRA & PAUL HARMON
DIRECTORS: DOUGLAS MALCOLM, TABITHA MILLER & NATASHA WARLOE
Performances: July 12,13,14 – 2024
Young at Heartland Showcases
Young at Heartland Showcases: October 18 (7:30 pm) & 20 (2:00 pm), 2023 and June 19 (7:30 pm) & 21 (2:00 pm) – 2024
A donation at the door is requested for this special event. Booking online is unavailable.
INSTRUCTORS SANDRA ZIELINSKI, TERRI WHISENHUNT. PROGRAM DIRECTOR ANN B. WHITE
---
Safety Protocols at Heartland Our Season appeal packet, with Flex Pass offers and Donation opportunities, will be in your mailbox the week of July 24th if you are on our mailing list, with a deadline to reply by AUGUST 25, 2023. If you want to receive a packet and are not on our mailing list currently, email your address to [email protected].
Box Office: 309.452.8709; [email protected]
Mailing Address: PO Box 104, Bloomington IL 61702
Physical Address: 1110 Douglas St, Normal IL 61761