Announced April 23, our NEW season was revealed at Heartland's Season Announcement party. The season begins with Suddenly Last Summer in September 2022 and ends with the two play festivals: 10-Minute Play Festival in June 2023 and the New Plays from the Heartland One-Act Festival in July 2023.
Heartland's 2022-2023 Season Shows:
Covid-19 Safety Protocols at Heartland
Season Tickets (Flex Passes) Apply:
Suddenly Last Summer – September 2022
The Revolutionists – November 2022
The Lifespan of a Fact – February 2023
Water by the Spoonful – April 2023
10-Minute Play Festival "The Waiting Room" – June 2023
Add-On Events: 2022-2023 Special Shows
Flex Passes Do Not Apply:
Young at Heartland Showcases – October 2022 & June 2023
The Play's the Thing: New Play Reading – December 2022
New Plays from the Heartland: One Act Plays from the Midwest – July 2023
To see show times for the current production, click here. For Flex Pass information, click here.

---
HEARTLAND THEATRE COMPANY'S 2022-2023 SEASON
Heartland Theatre Company's 2022-2023 Season now begins September 1, 2022 with Suddenly Last Summer, ending in June 2023 with the 10-Minute Play Festival.
Suddenly Last Summer
DIRECTED BY TOM MITCHELL. Tennessee Williams reaches his Southern Gothic heights in this one-act mystery recounting a horrible tragedy, the murder of young poet, Sebastian. Who should be believed concerning the gruesome nature of his death? His cousin, mentally unstable Catherine, the only eyewitness to what took place? Or his mother, a wealthy matron determined to protect the reputation of her son, even if it means silencing her troubled niece through the most nefarious way imaginable? [ADULT CONTENT] SPONSORED BY CAROLE & JERRY RINGER.
THE CAST: Joi Hoffsommer (Mrs. Venable), Mindy Smith (Catharine), Mathew Green (Dr. Cukrowicz), Mary Rose Cottingham (Mrs. Holly), Sam Swope (George), Ann B. White (Sister Felicity) and Rosie Hauck (Miss Foxhill).
THE CREATIVE STAFF: Chad Lowell (Scenic Designer), Melissa Hall Reynolds (Costume Designer), Jesse Folks (Lighting Designer), Jeannie Breitweiser (Properties Designer), Tony Reimer (Sound Designer), and Stephanie Nauman (Stage Manager).
Performances: September 1,2,3 / 10,11,12,13 / 17,18,19 – 2022
The Revolutionists
DIRECTED BY SANHAWICH MEATEANUWAT. During the French Revolution's Reign of Terror, four women—a playwright, an assassin, an abolitionist, and the former queen of France (none other than Marie Antoinette) — cross paths in this comedy that celebrates the enduring value of sisterhood. Rebellious and irreverent, the quartet of beautiful, badass women banter and bicker, and finally bond as they confront the inequities of the day head on, while also trying to avoid losing their heads to the guillotine. [PG-13 – SUGGESTED VIOLENCE] SPONSORED BY LARRY & CHRIS EGGAN AND JOHN & MARILYN FREESE
Performances: November 3,4,5 / 10,11,12,13 / 17,18,19 – 2022
The Play's the Thing

DIRECTED BY RHYS LOVELL. A full-length new play is read from scripts, on stools, by talented actors with professional response. SPONSORED BY DR. JOHN FICCA
Performances: December 10,11 – 2022
The Lifespan of a Fact
DIRECTED BY TOM DZURISON. Where do you draw the line between fact and fiction, especially when the reputation of your prominent but sinking New York magazine is at stake? It's a question Editor-in-Chief Emily Penrose is forced to address as she referees a lively and hilarious debate between her fresh-out-of-Harvard fact checker and a talented writer with a transcendent essay—an essay that just might save the magazine from collapse. [ADULT CONTENT – TRIGGER WARNING: SUICIDE DISCUSSED] SPONSORED BY CHARLES & JOAN VANDENENDEN AND LARRY & CHRIS EGGAN
Performances: February 2,3,4 / 9,10,11,12 / 16,17,18 – 2023
Water by the Spoonful
DIRECTED BY DON LACASSE, ASSISTANT-DIRECTED BY MELISSA GOLDMAN.Winner of the 2012 Pulitzer Prize for Drama, Water by the Spoonful takes an unflinching look at a "found family" of recovering drug addicts from varying socioeconomic backgrounds whose lives interconnect first in cyberspace, and ultimately in face-to-face encounters stretched across continents. The boundaries of family and community are redefined in this heartfelt meditation on the lives of people so fragile apart, and yet so strong together. [MATURE CONTENT – ADULT LANGUAGE] WOULD YOU LIKE TO SPONSOR THIS PLAY?
Performances: March 30,31 & April 1,2 / 6,7,8 / 13,14,15 – 2023
2023 Annual 10-Minute Play Festival: The Waiting Room
DIRECTED BY DARLENE LLOYD, RICH TINAGLIA. We've all been waiting. Here at Heartland, we waited for the day when we could open our doors again. Our patrons waited for the chance to get back to the things that they enjoy. For more than two years, we've all mastered the art of waiting.
Now our 10-Minute Play Festivals are back in production, but that doesn't mean the waiting is over. In fact, we're embracing it. The theme for our 2023 10-Minute Play Festival is The Waiting Room. We want to see what happens while people are waiting for something to happen.
It should be a uniquely complete night of theater. Haven't we always been told that good things come to those who wait? But rocker Tom Petty told us that "the waiting is the hardest part." And, of course, it will be another opportunity for Heartland to bring terrific artists and our wonderful patrons together to celebrate material written just for us.
We can't wait!
SPONSORED BY DEANNA FRAUTSCHI & ALAN BEDELL
Performances: June 1,23 / 8,9,10,11 / 15,16,17 / 22,23,24 – 2023
The Mike Dobbins Memorial New Plays from the Heartland Festival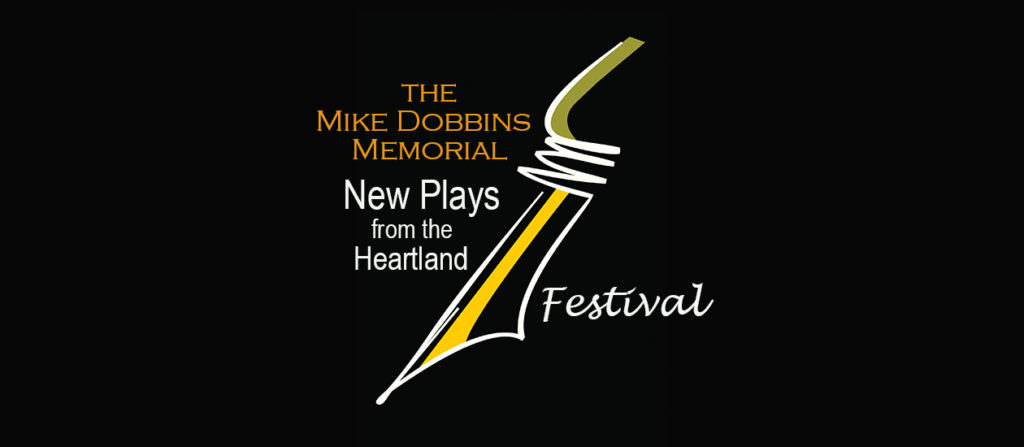 Three new one-act plays from the Midwest in enhanced staged readings. Guest Playwright Forum July 13. SPONSORED BY SANDRA & PAUL HARMON
Performances: July 14,15.16 – 2023
Young at Heartland Showcases
Young at Heartland Showcases: October 19 & 21, 2022 and June 21 & 23 – 2023
A donation at the door is requested for this special event, and booking online is unavailable.
INSTRUCTORS SANDRA ZIELINSKI, TERRI WHISENHUNT. PROGRAM DIRECTOR ANN B. WHITE
---
Our Season appeal packet, with Flex Pass offers and Donation opportunities, will be in your mailbox the week of August 8, if you are on our mailing list, with a deadline to reply by SEPTEMBER 1, 2022. If you want to receive a packet and are not on our mailing list currently, email your address to [email protected]
Box Office: 309.452.8709; [email protected]
Mailing Address: PO Box 104, Bloomington IL 61702
Physical Address: 1110 Douglas St, Normal IL 61761