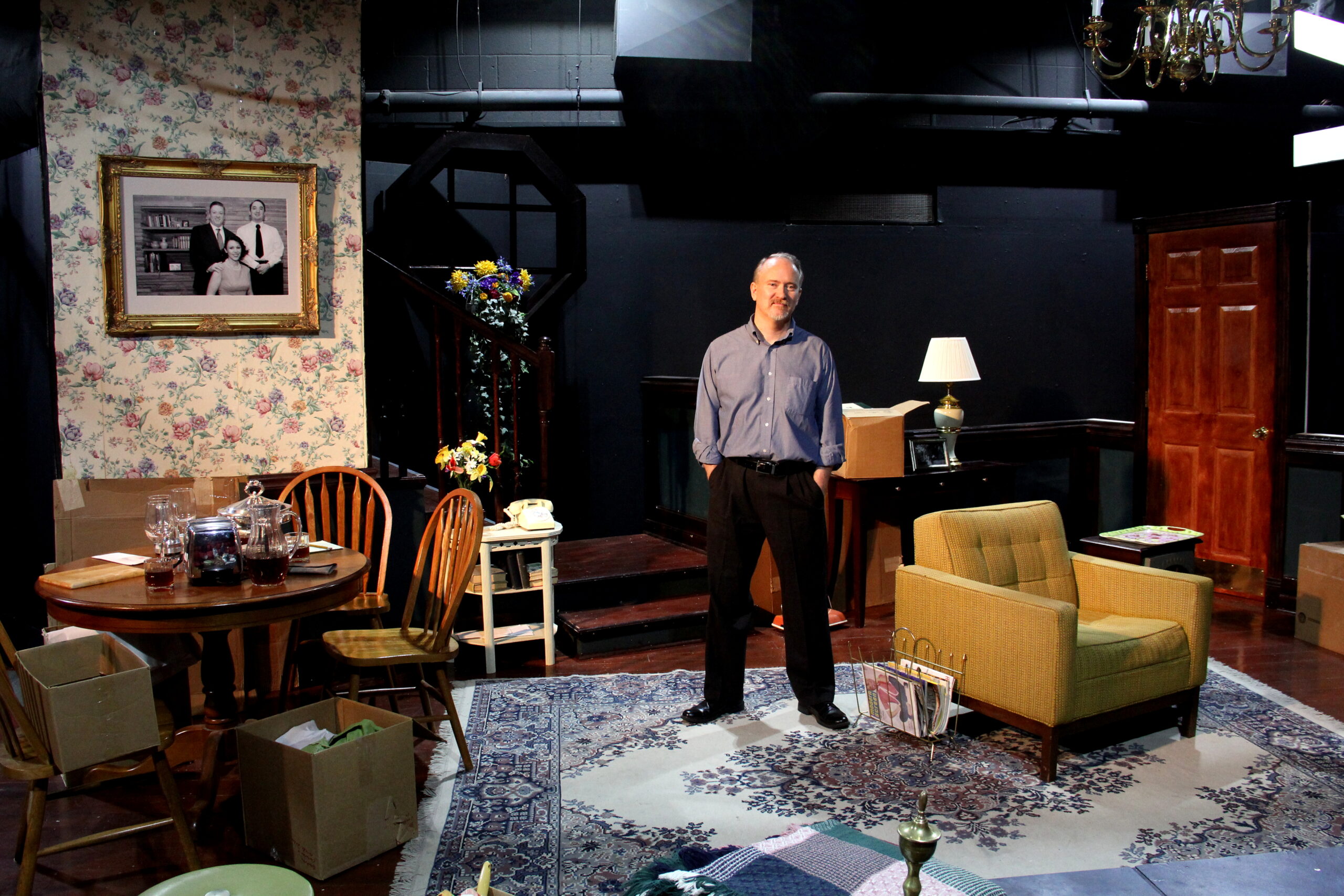 Meet Rhys Lovell, Artistic Director
Rhys oversees Heartland Theatre's artistic endeavors, working closely with Gail Dobbins, Managing Director, as well as the Heartland Board of Directors. In his role as Artistic Director, he is responsible for play selection and the quality of performances, no small task.
Rhys has worked with Heartland Theatre Company since 1989, when he acted in American Buffalo" directed by founding Artistic Director Phil Shaw. Since then, Heartland patrons will remember him in other Heartland productions such as Speed the Plow, Orphans, Death of a Salesman, Glengarry Glen Ross, The Elephant Man, Boy Gets Girl, Rabbit Hole, Doubt, and recently Falling. He has also acted at Famous Door Theatre, Chicago Dramatists (Chicago), Illinois State University, Illinois Wesleyan University, The Illinois Shakespeare Festival, Illinois Voices Theatre's Evergreen Cemetery Walk and at New Route Theatre in Hostage. Rhys has also directed at Heartland, IWU, Community Players, Eureka College, Lincoln College and directed My Fair Lady for Prairie Fire Theatre. He also directs the Evergreen Cemetery Walk. Rhys is a playwright, with his play The Imaginist receiving a staged reading at Circle Theatre in Chicago.
"I am extraordinarily pleased — and humbled — to serve as the theatre's Artistic Director," said Lovell. "Heartland Theatre has a strong and loyal following. We are indebted to our audience; it is they who have allowed this theatre to thrive and establish a reputation in our community for consistently producing work of the highest artistic excellence. From the playwrights to the actors, the directors to the designers, Heartland Theatre continues to attract artists of a professional calibre, allowing for productions that rival, according to our patrons, 'the best of Chicago and New York theatre.' That standard of excellence is what I am committed to preserving. I am proud to represent Heartland Theatre Company, a fearless ensemble of artists entertaining and enlightening our community as we move forward into a future filled with possibility."
Rhys received a Bachelor of Fine Arts from Illinois Wesleyan University and his Masters of Fine Arts from Illinois State University and since taught for both universities as well as for Lincoln and Eureka Colleges, Illinois Central and Heartland Community Colleges.