"Heartland Theatre Company is committed to promoting diversity and inclusion in our casting and production assignments. We encourage an openness to diverse and non-traditional choices."
---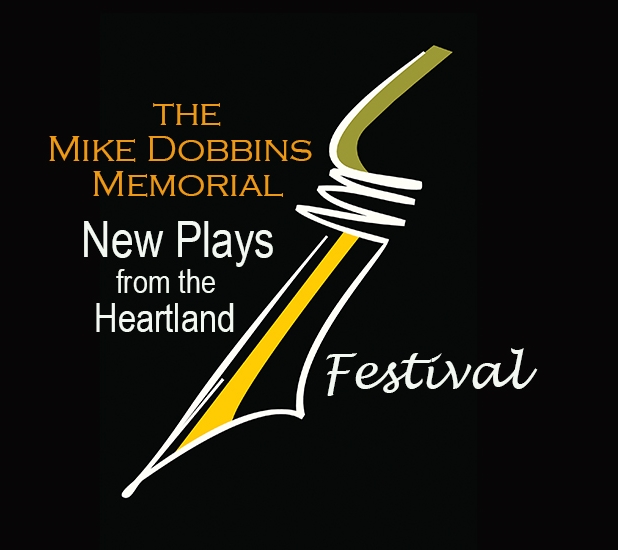 Auditions: Monday, June 13 & Tuesday, June 14 (7-10 pm)
Casting 13 characters for three one-act plays. You will be reading cold from "sides" selected by the directors. Directed by Cyndee Brown, Kathleen Kirk and Rhys Lovell.
Read about the New Plays from the Heartland here.
Plays and Character Descriptions:
WHAT THE MIND FORGETS by Jordan Elizabeth Henry (Cincinnati OH)
SYLVIA: 30's; working with her therapist to reprocess her childhood trauma.
(This role will be played by two actors – one portraying Sylvia in the present and the other portraying the Sylvia of the past.)
AMY: 30's; Sylvia's best friend; trying to navigate her own fear as she processes Sylvia's recent suicide attempt.
THE MAN: 40's-50's; a fragment of memory and trauma that haunts Sylvia's past and present.
MOTHER: Sylvia's mother; will be played by the same actor who plays Amy.
Directed by Cyndee Brown
---
ONE NIGHT AT ERNIE'S by Todd Wineburner (Pontiac IL)
ROY BELSON­­: 60s, banker, businessman, local politician
RICK DECKER: early 30s, I.T. person, family man
BILL HANNER: 60s, retired sheriff
ERNIE KALLAS: mid­ 40s, bar owner
THE WOMAN­­: early ­to ­mid 30s, stranger in town, athletic
Directed by Rhys Lovell
---
RUNNING UPHILL TO SMOOTH CRIMINAL by E. K. Doolin (Edwardsville IL)
GRACE: a mom in the suburbs, 40-­50; creative, intelligent, quirky, having a nervous breakdown
SALLY: Grace's best friend, 40-50; busy, energetic PTO mom
JOE: Grace's husband, 40-50; successful two-career man (industry & academia), also a family man who wants a supportive wife
GNOS: a muse, non­binary, any age; lovely if skilled at djembe drum and/or interpretive dance! Expressive and versatile in body and face, few spoken lines, very important role
Directed by Kathleen Kirk
---
About safety protocols at the "New Plays from the Heartland" auditions: You will wear your mask to auditions, check in, and get a clear mask/shield for auditioning when you arrive. Auditions are closed inside the theatre during auditions. Actors will wait to be called from the front lobby.
Once cast, and rehearsals are underway, the following protocols will apply:
We are following CDC masking guidelines, which are based on the COVID transmission level in McLean County:
If the county transmission level is LOW, masks are optional.
If the county transmission level is MEDIUM or HIGH, masks are required 
Performances: July 15,16,17 – 2022
---
Watch this page for announcements of (or changes to) upcoming auditions!
If you are interested in becoming involved with Heartland on stage or behind the scenes, please submit our volunteer form, email [email protected] or call the Heartland Box Office at 309-452-8709.
Audition location: Heartland Theatre Company
Location: 1110 Douglas St, Normal IL 61761
Mailing Address: PO Box 1833, Bloomington IL 61702