AUDITIONS for THE CAKE
Directed by Sandra Zielinski
Monday, February 17 & Tuesday, February 18: 7-10 pm – 2020
"The Cake explores human conflict from an insightful, slightly offbeat perch with understanding, respect and compassion for opposing points of view — and without dumbing down or sentimentalizing its characters…."
– Los Angeles Time Reviewer
Characters:
DELLA – 40s—65, pleasant, Southern Baptist, owns a bakery in North Carolina.

TIM – 40s—65, her husband, a good ol' boy, works as a plumber.
JEN – early 30–35, with a wedding binder, who has dreamt of her wedding day her whole life; New Yorker sensibilities.
MACY – early 30–35, her reluctant fiancé, African American, from Brooklyn and is a progressive Y generation woman.
Auditions will be held at Heartland Theatre, using cold readings from the script for both audition evenings. It is preferable if you can attend both evening auditions. There is no need to bring a prepared monologue. If you have a headshot and/or a list of acting experiences, please bring this information with you.
Within the script there are two sexually suggestive scenes. There will be no nudity in this production. None.
Scripts are available by making arrangements with Rhys Lovell, Artistic Director (309.824.7432 or [email protected])
Performance Dates: April 2,3,4 | 9,10,11 | 16,17,18,19 – 2020
There are two performances on April 18, at 2 pm and 7:30 pm
---
Watch this page for announcements of (or changes to) upcoming auditions!
---
If you are interested in becoming involved with Heartland on stage or behind the scenes, please submit our volunteer form, email [email protected] or call the Heartland Box Office at 309-452-8709.
Audition location: Heartland Theatre Company
Location: 1110 Douglas St, Normal IL 61761
Mailing Address: PO Box 1833, Bloomington IL 61702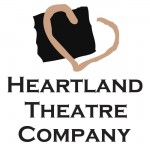 .